Rules on Metal Softball Cleats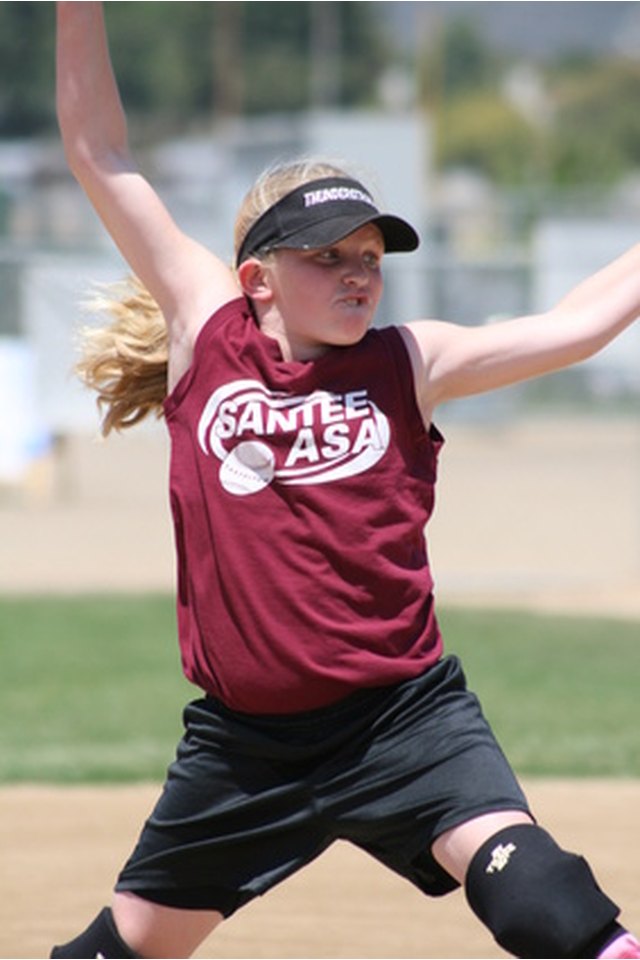 The people who oversee the rules for the sport of softball at all different levels have gone back and forth on allowing metal cleats to be used in the sport. As of 2010, the rules for college, high school and even youth competitive softball are very similar on the topic of metal cleats, while the Amateur Softball Association has a different standard for some slow pitch leagues than for its fast pitch leagues.
College Softball
The National Collegiate Athletic Association governs the largest piece of college softball teams, and most other college sports associations fall in line with the NCAA softball rule book. The NCAA allows metal softball cleats in addition to soft or hard rubber cleats. The organization does regulate the shape of the metal cleats, saying that the spikes must be rectangular in shape. The spikes cannot be round. Spikes also cannot be any longer than 3/4 inch.
High School Softball
The National Federation of State High School Athletic Associations is the primary governing body for high school sports on a nationwide basis. Individual states and local sections and league do create some of their own unique rules, but for the most part, a rule that is put in place by the NFHS is generally accepted and enforced across the board. In 2008, the NFHS changed its stance on metal cleats for high school softball players and lifted the ban that had been in place. High school players are now allowed to wear metal cleats that match similar criteria to what is acceptable in college. NFHS made the change for what it deemed to be player safety issues as it felt that players could get better traction with metal spikes.
Youth Softball
Most youth fast-pitch softball teams follow rules put in place by the Amateur Softball Association, which also allows a form of metal cleats. The ASA rulebook states that shoes can either be flat on the bottom or have soft or hard rubber cleats. It also allows for shoes with metal sole or heel plates as long as the studs are 3/4-inch long or shorter. Shoes with round metal cleats are not allowed, nor are shoes with replaceable cleats that screw onto studs in the shoe. Replacement cleats must screw into the sole of the shoe to be acceptable. The ASA rules do ban the use of metal cleats for Junior Olympic fast-pitch and slow-pitch softball and also for coed and senior slow-pitch softball.
Writer Bio
Kurt Johnson began writing in 1995. He has a passion for sports and has spent more than 15 years as a coach. He is a sportswriter who has been published at Front Page Sports and in the "Sacramento Union." Johnson has a Bachelor of Arts in communications from Brigham Young University.