Rules & Regulations for AAU Basketball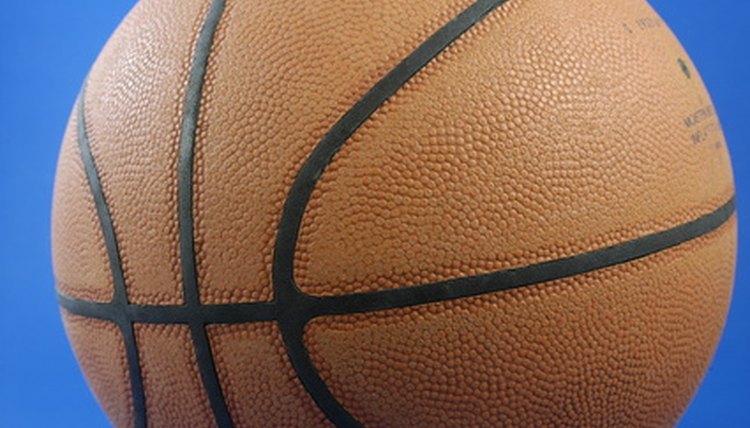 The Amateur Athletic Union (AAU) is a sports league for young athletes in grade school, ranging from first to twelfth grade. The AAU has a number of rules and regulations that must be followed for players or coaches that wish to compete within the organization. The AAU functions separately from competitions between high schools, but athletes may participate in both if high school coaches give permission.
Rules
All players must be registered with a team in order to play AAU basketball. The maximum number of players a team may have is 15. All players must wear jerseys--the home team wears white and the visiting team wears dark colors. If a player gets into a fight, he must be ejected from the game immediately and must also be suspended for the next game. All teams must have an adult, non-playing coach. General basketball rules regarding gameplay, fouls and point-scoring are in effect in AAU basketball for all ages, and those rules must be officiated in order for a game to count toward a team's AAU record.
Details
The ball's size should have a circumference of 28.5" (undersized basketball) for grades 1 through 6. Grades 7 through 12 must use a standard men's size ball. In fifth grade only, the leading team is required to play defense from behind the three point arc if a team goes up by more than 30 points. AAU athletes may practice by playing scrimmage games if non-playing adults are also in attendance. These games do not count towards a team's official record. Official games must be played on a gym floor with minimum dimensions of 84' x 50', and the gym must also be air conditioned.
Game Lengths
Grades 1 through 3 play six minute quarters, grades 4 through 6 play seven minute quarters and grades 7 through 12 play eight minute quarters. If overtime must be played, grades 1 through 6 play three minutes and grades 7 through 12 play four minutes. All students have eight minutes for warm-ups and halftime.
References
Writer Bio
Arlen Hershey has been writing science curriculum for informal science education organizations since 2006. She has written for Experiencia and Sea World. She has a bachelor's degree in biology from the University of Illinois.