Is Brock Purdy Overrated?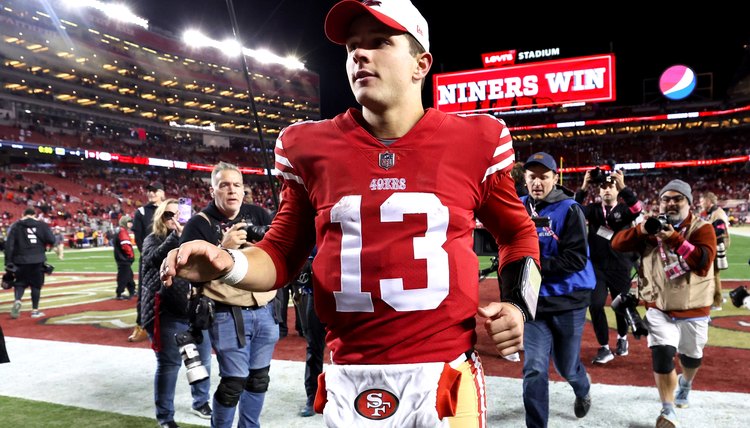 Brock Purdy took the NFL by storm in 2022- and deservedly so. Following injuries to both Trey Lance and Jimmy Garoppolo, the former 262nd NFL Draft pick stepped into the starting role and led the San Francisco 49ers to the NFC Championship Game.
While no one can question how impressive Purdy looked in the second half of the 2022 season, many have suggested that the former Iowa State Cyclone is being overrated going into the 2023-24 season for two main reasons: (1) the top-tier offensive weapons that the 49ers had last season and (2) head coach Kyle Shanahan's quarterback-friendly offense.
So, with those two things in mind, we beg the question: is Brock Purdy overrated?
Elite Offensive Weapons
In order for Brock Purdy (or any quarterback, for that matter) to be dropped into the starting role and perform as well as he did, having elite offensive weapons around him was extremely important. Luckily for Purdy, San Francisco had one of most dynamic and skilled group of offensive weapons in the entire NFL, including tight end George Kittle, all-purpose playmaker Deebo Samuel, running back Christian McCaffrey and wide receiver Brandon Aiyuk.
SportsRec
Each of those four superstars are among the best playmakers in the game at their respective positions, leaving many to suggest that it would be difficult to ‌not‌ have success, score points and put together impressive stat lines in each football game.
Those who believe Brock Purdy is overrated also point towards the fact that he plays in a Kyle Shanahan-led offense, which has been known to be quarterback-friendly.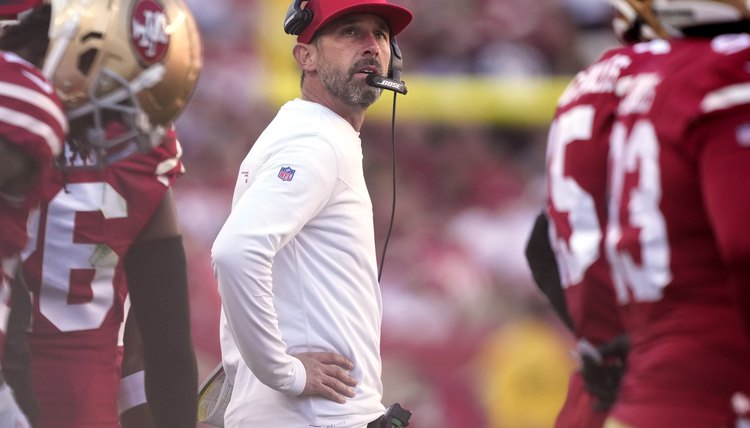 SportsRec
Quarterback-Friendly Offense
Kyle Shanahan is one of the most elite offensive minds in the National Football League, and very rarely have his quarterbacks ‌not‌ been able to find some level of success within his offensive system.
Using layered routes (short-intermediate-deep) on one side of the field creates easy reads for the quarterback, and the constant threat of the run game, especially with a running back like Christian McCaffrey in the backfield, draws second-level defenders to the line of scrimmage, opening up huge windows for quarterbacks to make throws down the field.
Shanahan's offensive system also utilizes misdirections and deceptive pre-snap motions on nearly every single snap to throw off the defense, making the quarterback's job even easier on each play.
SportsRec
The Numbers
Brock Purdy's total stat lines from his 2022-23 rookie regular season are as follows: 114-170 completions (67.1 CMP %), 1,374 YDS, 13 TD, 4 INT, 5-0 record.
His playoff numbers are also extremely impressive despite his early exit from the NFC Championship game due to injury: 41-63 completions (65.1 CMP %), 569 YDS, 3 TD, 0 INT.
The Verdict
While he may have had several factors going in his favor, Brock Purdy's exceptional play and success on the field cannot be denied. It's one thing to have the elite offensive weapons and quarterback-friendly offense around him, but you also have to be able to make the throws under pressure on the biggest stage of them all.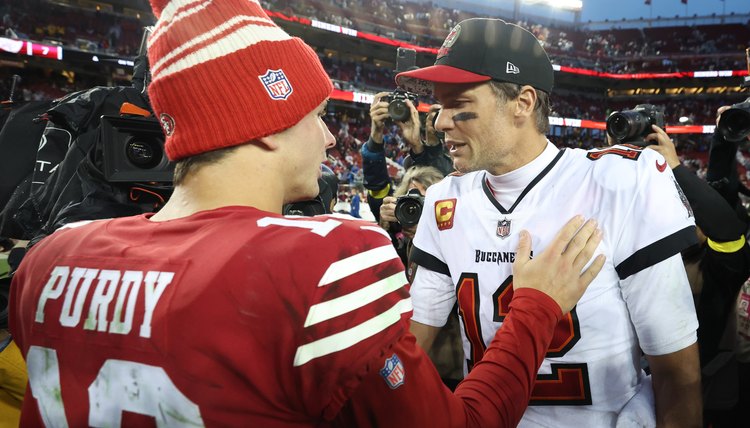 SportsRec
With that, Brock Purdy is not overrated going into the 2023-24 season. No one is expecting him to be on the level of Patrick Mahomes or Josh Allen, but people expect him to lead the 49ers to another successful season- and his performances last year should have left no doubt in his ability to do that.