What Is Slatron on Pool Tables?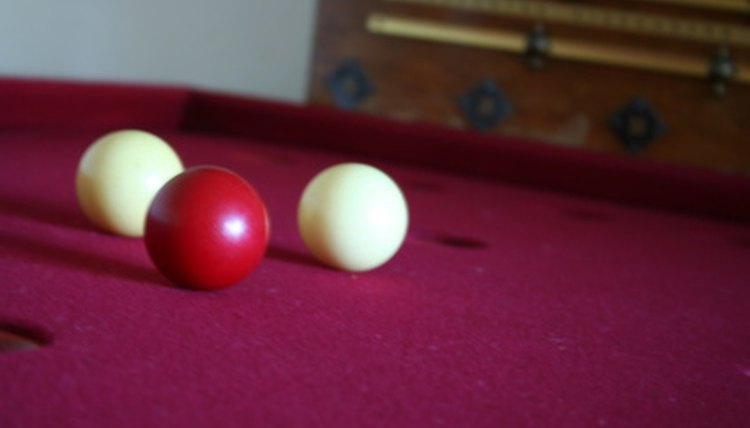 While real slate is the industry standard for top-of-the-line pool tables, inexpensive tables are often made with a synthetic substance known as slatron. There are several differences between slatron and authentic slate.
Identification
Slatron is composed of a layer of plastic that surrounds particle board. It is often considered the most durable of synthetic slates, though its quality is far below that of real slate.
Cost Factor
Pool tables made with slatron can be purchased for less than $1,000, while slate models can range into the thousands.
Warping
Pool tables made with slatron have a tendency to warp and any surface spills can hasten this problem. Since slatron's main component is particle board, the pool table bed can decay over time and cause it to warp.
Quality of Playing Surface
Slatron is not as heavy as real slate, so tables made with slatron are not as stable. Lighter pool tables can tip over when you lean on them with sufficient force. The rails of pool tables made with real slate are of higher quality than those made with slatron.
Life of a Pool Table
A good-quality slate pool table can last a lifetime, while one made with slatron will eventually warp and degrade.
Writer Bio
Nicholas Salvatore is a twenty-five year veteran of the television broadcast industry who has extensive experience as a reporter, anchor and network field producer. He's also done play-by-play for college basketball and minor league baseball. He has received awards for reporting from Associated Press and United Press International.