Specs for the Ping G10 Iron Loft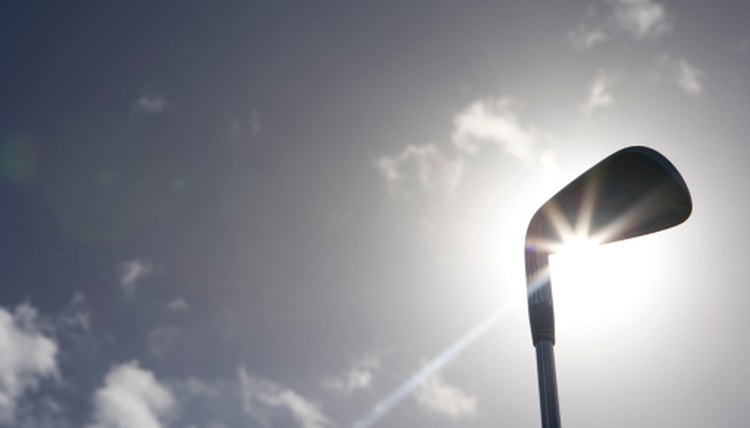 Ping has long been a leading manufacturer in golf equipment for a wide range of abilities. The Ping G10 has a large, deep cavity allowing for more forgiveness on miss-hit shots and is aimed at mid- to low-handicap players. Golf club loft is the angle from the shaft to the club face.
Long Irons
Longer irons have lower loft angle, aimed at creating a lower trajectory but a greater overall distance. The G10 2-iron has a loft of 18.5 degrees, the 3-iron is 21.0 degrees and the 4-iron is 24.0 degrees.
Mid-irons
Mid-irons are played from the tee on par threes and are used to play into and around the green from fairways. The loft of the G10 5-iron is 27.0 degrees, the 6-iron is 30.5 degrees and the 7-iron is 34 degrees.
Short Irons
Short irons are used to play shots onto the green and towards the flag. The G10 8-iron has a loft of 38.0 degrees, the 9-iron is 42.0 degrees and the pitching wedge is at 46.0 degrees.
Wedges
Wedges have the greatest level of loft and are used to play shots around the green and from the bunker. The G10 utility wedge has loft of 50.0 degrees, the sand wedge has a loft of 54.0 degrees and the lob wedge has a loft of 58.0 degrees.
References
Writer Bio
Based in the UK, Matt began writing sport and travel-related articles in 2006 whilst at university. His work has been published in "The Western Gazette" newspaper and online at Footballfancast.com. Matt graduated with a Bachelor of Arts in journalism from the University of Westminster, London. He has three A-Levels in English, Economics and Geography.