How to Try Out for an NFL Football Team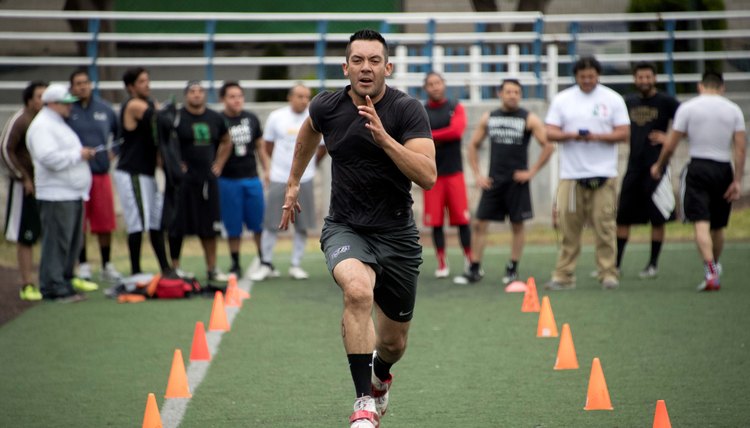 Playing professional football is a dream that most young football players have. The roar of the crowd on a Sunday afternoon, scoring a touchdown and just winning a game, all things a player dreams of. The NFL (National Football League) is the pinnacle of professional football and to make it in this league take a tremendous amount of talent, skill, heart and desire. NFL team owners only seek the best and brightest to play for their teams, as their goal each season is to win the Super Bowl.
How to tryout for the NFL
1. How to get coached for the NFL
Hire a strength and conditioning coach. You will want to ensure that you are in the best shape that you can be in for when you try out. This person will put you through the paces you need in order to compete on the same level as others at the tryouts. You may well be facing players who are either in the NFL or have NFL experience and are trying to hook back on with a team.
2. How to find tryouts
Choose which NFL team you would like to play for. If you have no preference, research each team website to see if they post any announcements about open tryouts or mini-tryouts in your area. You will most often find that they do hold camps across the country in the early spring to find new players.
3. How to put together a highlight reel for NFL teams
Put together a highlight reel about your prior experience. Perhaps you were a college player, or someone who played in the CFL (Canadian Football League) and want to try for the NFL. Any film footage of your playing days could help you get an invitation to a tryout. If the coaches like what they see on the DVD or CD, then they can contact you and tell you when and where to be for their tryout. There are 32 NFL teams, so visit their websites and find their contact information. Send several copies addressed to the coaching staff to ensure that someone will get it. Include your contact information as well.
4. How to get evaluated by NFL teams
Attend an NFL evaluation camp. Contact the league to ask when they have the next one scheduled, and make plans to attend. A majority of the players attending are most likely just like you, looking for an opportunity to be discovered.
How to tryout for the XFL
If you want to try out for the XFL, the process is simpler for the relaunch of Dwayne Johnson's spring football league. The XFL will have multiple player open showcases that will kickoff over the summer in places like Tampa Bay, Honolulu, Jackson and more. Participants must pay $250 to register for camp. If you show enough talent, you could be playing pro football for the St.Louis Battlehawks or any of the XFL's prestigious franchises.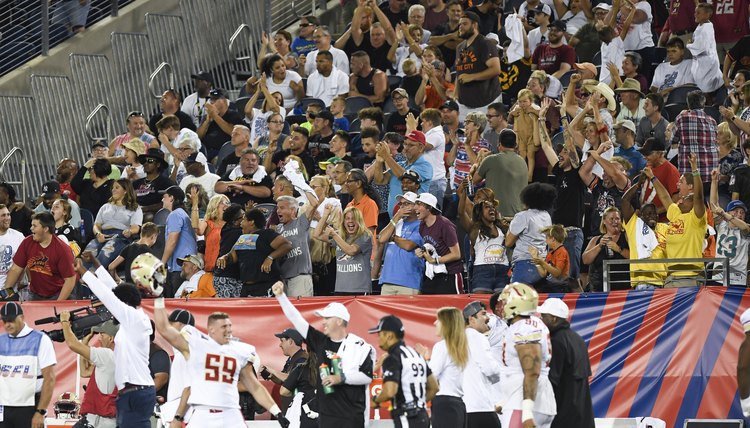 How to tryout for the USFL
If you want to try out for the New USFL owned by Fox Sports, the process is a bit harder than the other spring league. There are no open tryouts, but they do hold many player evaluations in the offseason for prospective USFL players for the upcoming USFL season. Ask an agent to try and secure an invite to these events and you could find yourself as a member of the Birmingham Stallions or New Jersey Generals. Perhaps fighting to take part in the championship game in the playoffs at Canton's Hall of Fame stadium.
References
Writer Bio
Ray Damon has been writing for newspapers and sportscasting since 1990. He has covered the NFL, NHL, MLB, NBA and NCAA. His recent work can be found in "The Sun Herald" and he also writes for the Regional Indoor Football League and the Sarasota Scorpions. Ray is the owner of the Regional Indoor Football League. He holds two degrees in the broadcast field.