How to Try Out for an NFL Football Team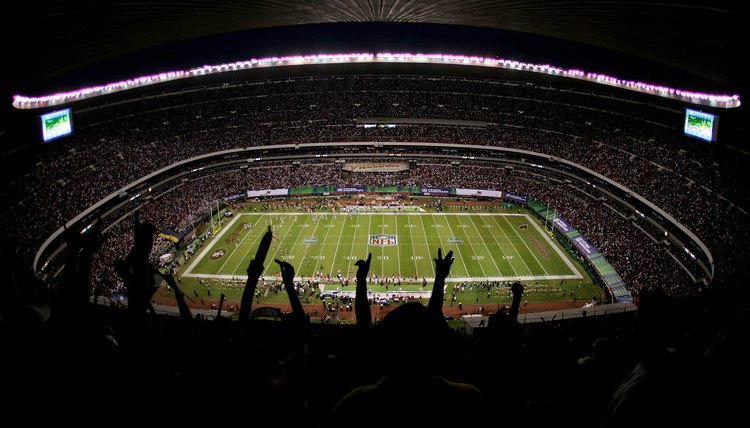 Millions of young American football players dream of scoring touchdowns and winning Super Bowls in the National Football League every single day. Once these young football players move on from their little league football teams and move on to become high school football players, they begin to see just how hard it is to continue advancing to the next level.
In fact, only about 3% of high school players go on to become college football players at the NCAA Division I level, and only about 1.6% of those who are lucky enough to play college football go on to become NFL players- and that number also gets significantly lower when you exclude guys who go undrafted in the NFL Draft, become undrafted free agents, sign training camp and practice squad deals and never actually see a day as an actual NFL football player on a team like the New York Giants or Green Bay Packers.
With that being said, it's not ‌entirely‌ impossible to become a professional football player. Each offseason, several teams hold regional combines and open-tryouts to see if there are players out there who could make their team better.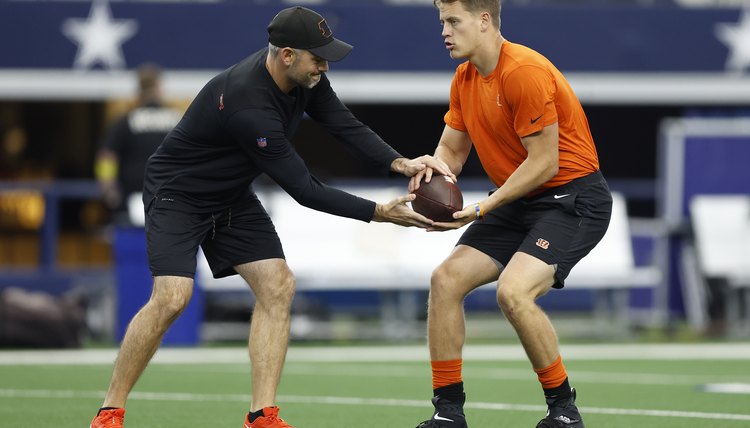 SportsRec
How to get coached for the NFL
Becoming an NFL player is not something that you can do on your own; it takes a team of experts to get you to the level that you need to be at in the NFL.
Hiring a strength and conditioning coach is a good place to start. In a league that ranges from guys like Myles Garrett of the Browns to Lane Johnson of the Philadelphia Eagles, strength and conditioning are among the most important attributes head coaches look for in potential players.
Hiring a speed and agility coach is also a good idea. Keeping up with guys like Cooper Kupp, the wide receiver from the Los Angeles Rams, is no small task- you must have incredible speed and agility if you want a chance to play in the men's league.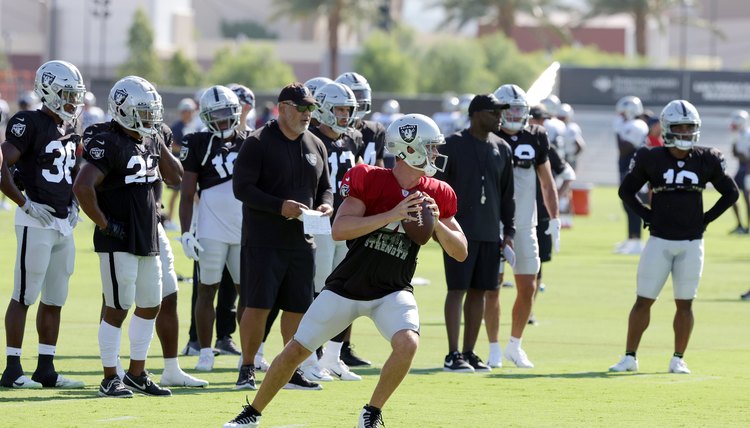 SportsRec
How to find tryouts
If you are trying out for the NFL, there's a good chance you don't have the luxury of choosing where you want to play- that being said, if you live in Pittsburgh, it's probably easiest to check and see if the Steelers hold some kind of tryout first, and then check with other teams around you, like the Baltimore Ravens, Buffalo Bills, or New York Jets.
Putting together a highlight tape
Before you attend a tryout, make sure that you have some kind of highlight reel to show off what you've done in actual gameplay- this is one of the most important things that NFL scouts use to study players. If you are itching for a chance to make it to the NFL mid-season, you can take your chances in sending in your highlight reels, and if coaches like you, they can reach out to you to come tryout for their team during the week.
To make sure that your tape is seen, find the contact information of any (or all) of the 32 NFL teams, and send several emails introducing yourself with your film attached- this way, you can be sure coaches receive your email and have no choice but to watch your tape. Include your contact information in this email, as well.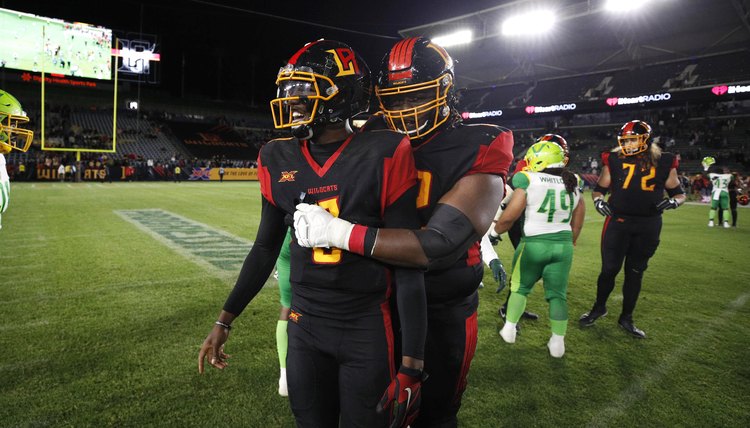 SportsRec
How to tryout for the XFL
If you want to try out for the XFL, the process is simpler for the relaunch of Dwayne Johnson's spring football league. The XFL will have multiple player open showcases that will kickoff over the summer in places like Tampa Bay, Honolulu, Jackson and more. Participants must pay $250 to register for camp. If you show enough talent, you could be playing pro football for the St. Louis Battlehawks or any of the XFL's prestigious franchises.
SportsRec
How to tryout for the USFL
If you want to try out for the New USFL owned by Fox Sports, the process is a bit harder than the other spring league. There are no open tryouts, but they do hold many player evaluations in the offseason for prospective USFL players for the upcoming USFL season. Ask an agent to try and secure an invite to these events and you could find yourself as a member of the Birmingham Stallions or New Jersey Generals. Perhaps fighting to take part in the championship game in the playoffs at Canton's Hall of Fame stadium.
References
Writer Bio
Ray Damon has been writing for newspapers and sportscasting since 1990. He has covered the NFL, NHL, MLB, NBA and NCAA. His recent work can be found in "The Sun Herald" and he also writes for the Regional Indoor Football League and the Sarasota Scorpions. Ray is the owner of the Regional Indoor Football League. He holds two degrees in the broadcast field.