How to Use A Lacrosse Scorebook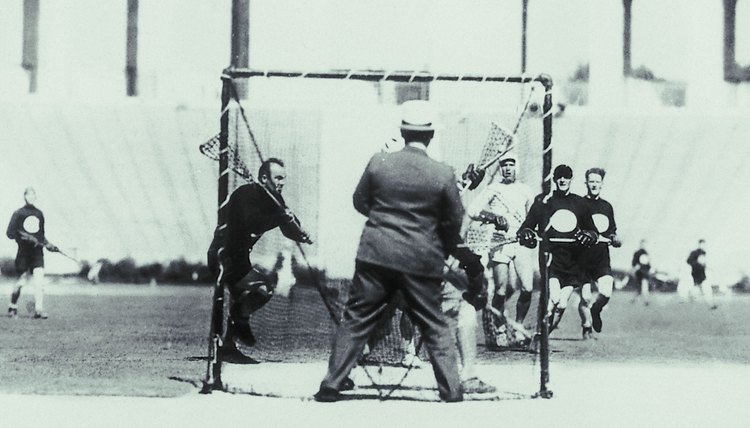 Lacrosse is a competitive and exciting sport that is usually quite high scoring. While those who are watching a game in the stands can determine the standout players, they may have a hard time determining who has the most goals or assists and how many saves the goaltender has made. The manager of the lacrosse team will keep score in a lacrosse scorebook that allows him to keep a record of everything that happens in the game.
Write down the names of every player in the starting lineup. There is a line for the player's first and last name, his uniform number and his position. If a substitute comes into the lineup, there is a spot to write down the time of the game he made his first appearance.
Keep track of all scoring plays. There is a spot in the scorebook to write down the time of the goal, the player that scored it and the player who made the pass that led to the score. That's called the assist. Keep track of all scoring plays in the order they occurred. This allows the team manager or official scorer to keep a running score of the game.
Record each player's individual stats in the game. As goals are scored, there's a spot next to the players name to record the number of goals a player scores in the game and the number of assists as well. At the end of the game, total the number of marks made in the goal scoring category and the assist category to determine his production during the game.
Record each penalty as called by the referee. Every time the referee calls a penalty on a player, he will stop play and announce who the penalty was on and what the violation was. If Player A was called for cross-checking at the 10-minute mark, you would write that down in your scorebook.
Mark down all saves by the goaltender as they occur. There is a category next to the goalie's name for saves. Make a mark for every save that is made and then total those marks up at the end of the game.
Writer Bio
Steve Silverman is an award-winning writer, covering sports since 1980. Silverman authored The Minnesota Vikings: The Good, The Bad and The Ugly and Who's Better, Who's Best in Football -- The Top 60 Players of All-Time, among others, and placed in the Pro Football Writers of America awards three times. Silverman holds a Master of Science in journalism from the Medill School of Journalism.