If You Can Have Only One Piece of Exercise Equipment at Home, What Should It Be?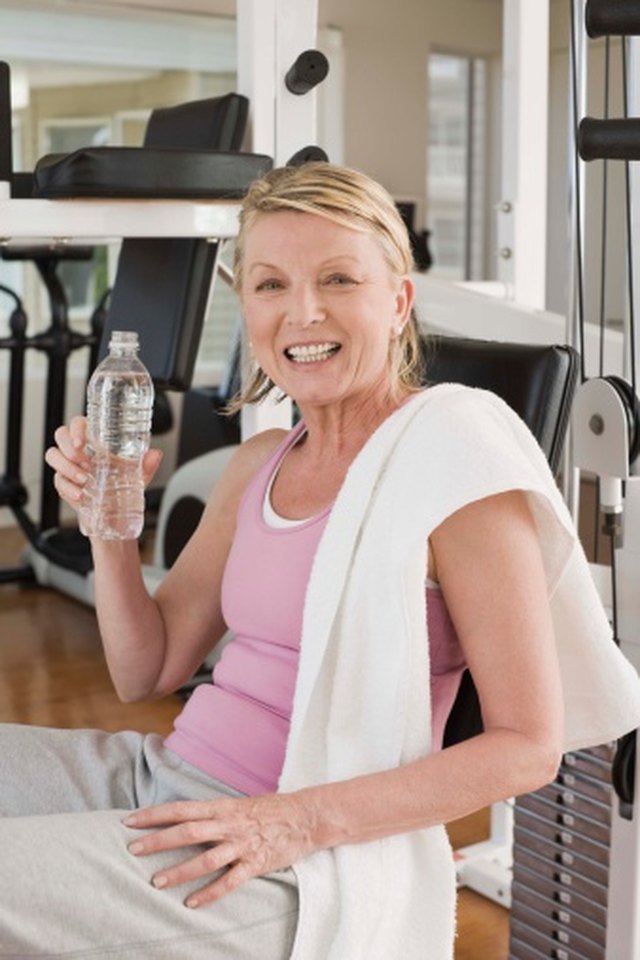 You probably know someone who bought an expensive new treadmill only to end up using it as a place to hang clothes. That phenomenon is far from rare, and is the result of not putting much thought into the choice of home exercise equipment. There is no single "best" option for everyone. The best equipment for you is one that you enjoy, have room for, can afford and that supports your fitness goals.
Equipment Should Support Your Goals
If your goal is to build muscle bulk, buying a treadmill as your sole piece of exercise equipment won't get you there -- you'd be better off with a weight set. On the other hand, the weight set won't help you if your goal is to run a marathon. With the huge variety of exercise equipment available for the home, carefully consider what you want from your workout and choose a machine supports the goals you've set in terms of fitness.
Look At the Whole Picture
Most people choose some form of cardio machine for the home, forgetting that simply setting foot outside can provide the same workout. If you live near a park with a beautiful foot path, it would be silly to waste money on a treadmill. If you live on a lake and own a kayak, a rowing machine is a sad substitute. On the other hand, if you live in an area where it is dangerous to exercise outside, or if your climate doesn't agree with outdoor activity, a piece of cardio equipment such as a treadmill, elliptical or step machine gives you tremendous bang for your buck, keeping you fit and healthy despite the neighborhood or inclement weather.
Your Home Space
If you have a large house with an extra room that you can turn into a home gym, a large piece of equipment, such as a total body gym, might work for you. If you live in a 600 square foot apartment, however, your options are more limited. If space is a consideration, a set of weights or resistance bands can give you the same workout as the big machine, but store under the couch when they're not in use. Some treadmills are constructed to fold flat for storage, and balance balls can be deflated when you're not using them. And jump ropes require little room to store, though you need enough clearance from the ceiling to jump successfully.
Adding Up Your Tools
Not everyone has the money to invest into the latest home gym machine, and the very inexpensive versions are often of poor quality, requiring frequent repair. Shop around, and spend as much as you can comfortably spend on a quality machine, but do the math. If financing the machine will cost you more in the long run than a five-year membership to a local gym, join the gym and keep a set of weights and a yoga mat at home. If you want to build a full set of weights, but lack the money to do so at the start, buy what you need right now and add heavier weights every six weeks as you progress.
References
Writer Bio
Angela Brady has been writing since 1997. Currently transitioning to a research career in oncolytic virology, she has won awards for her work related to genomics, proteomics, and biotechnology. She is also an authority on sustainable design, having studied, practiced and written extensively on the subject.