Grants for Amateur Boxing Clubs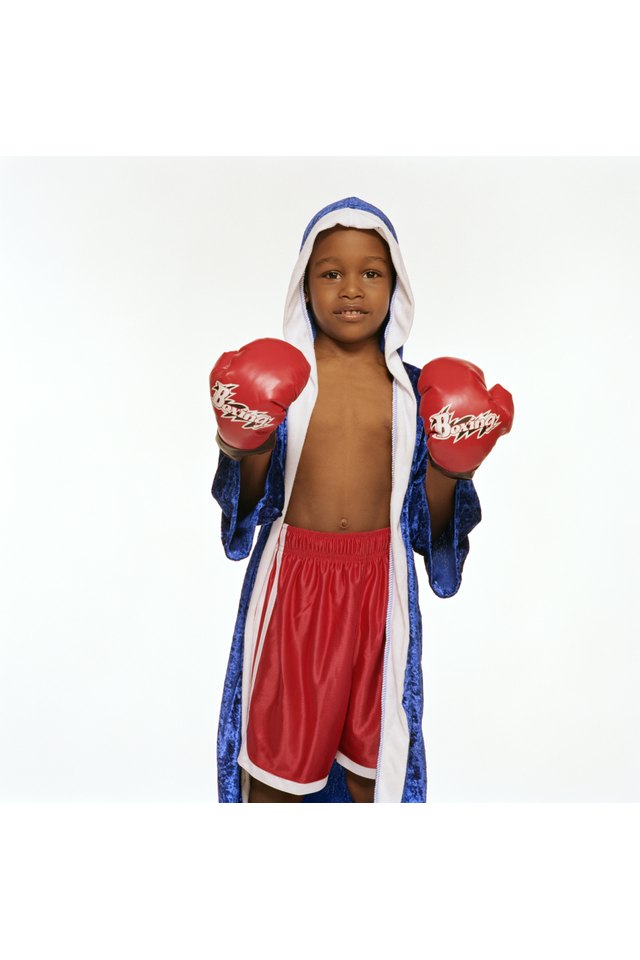 The U.S. government, major corporations, state governments and private foundations award millions of dollars annually to fund diverse projects, but there isn't a single grant specifically earmarked for amateur boxing clubs. That's not to say you can't get funding; you can, but you must think beyond pugilism to the club's potential purpose and benefit to the surrounding community. Opportunities to obtain grants for amateur boxing clubs are available for applicants that align their program with a grantor's philanthropic goal.
The Basics
The majority of grants are awarded to nonprofit agencies and organizations; obtain your 501 (c) (3) from the Internal Revenue Service if you don't have it. Grantors have specific expectations concerning the programs they fund; focusing your amateur boxing club on providing alternatives for at risk youth will appeal to different funders, rather than focusing on physical health and overall wellness. Determining how the club will influence and benefit your community is fundamental to deciding which grants to apply for.
U.S. Government
The Department of Justice is a potential funder, through the Edward Byrne Memorial Justice Assistance Grant (JAG) Program, if your club works with law enforcement to prevent recidivism amongst juvenile offenders. Locate your club in an impoverished community and make your services available to young people and Project Safe Neighborhoods may fund your grant. Search for grants applicable to your approach and goals at Grants.gov. Federal grants are typically administered by the corresponding state agency.
Major Corporations
Focus your club on building resiliency and overall wellness in your community and if 3M has a facility near you, they could be your funder. Through their Health & Human Services Giving program, 3M supports community enhancement projects in 20 states. Visit the websites of major employers in your area; most have philanthropic programs and many limit their giving to their geographic region. Grants are also available from USA Boxing, the national governing body of amateur boxing, through its Foundation.
State Governments
In addition to administering federal funding, many states have grants earmarked for projects that benefit the state's population. Texas may award grants for amateur boxing clubs whose programs are designed to reduce crime by providing activities that reinforce discipline and redirect potentially delinquent energy. Demonstrate that your club is an effective tool in the prevention of juvenile delinquency and recidivism and Illinois' Juvenile Accountability Block Grant Program may provide the funding you need. Your local Economic Development Office can help you identify grant opportunities specific to your state.
Private Foundations
Start your search for grants closes to home; private foundations as well as those operated by major corporations and professional sports teams often make the majority of awards within their state or region. Focus your club on juveniles affected by the justice system in Atlanta, Georgia, and assistance may be available through the Juvenile Justice Fund, which helps with ancillary activities like field trips and professional matches and necessities like mouth guards or glasses. The Green Bay Packers awarded $2.2 million to 78 recipients in 2010, including the Learning Through Golf Foundation and the Appleton Soccer Booster Club Inc. Your local team potentially may have similar grants for amateur boxing clubs. In Los Angeles, the LA84 Foundation awards grants to youth sports programs in Southern California's eight counties.
References
Resources
Writer Bio
Based in Arlington, Texas, Michelle Diane has been writing business articles for six years. Her work has appeared in newspapers nationwide and on diverse digital outlets including Bounty, Breathe Again Magazine and LexisNexis. She is a University of Texas graduate and a presidential member of the National Society of Leadership.