Grants for Building Youth Sports Fields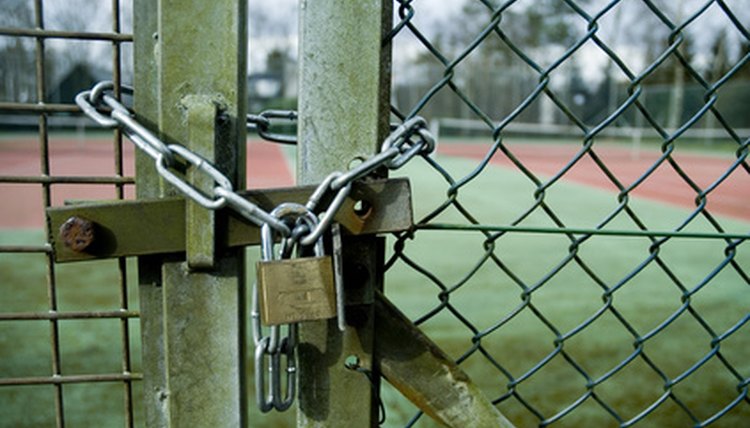 Finding money to fund sports fields for your community's youth solves a basic need for many communities. Grants for youth sports fields come from a variety of sources. Government funding has always existed to some extent, but the following sources may fall in the category of those you never considered. Individuals and businesses regularly offer grant funding for the purchase, building or renovation of youth sports fields. Explore the possibilities waiting for your community's grant application.
Chipper Jones Family Foundation
The Chipper Jones Family Foundation established the Around the Horn Program Field of Dreams Program. The program has donated hundreds of thousands of dollars to repair and refurbish ball fields in Florida and Georgia. It provides help to youth baseball in communities where Chipper Jones has played baseball: Pierson and Deland, Florida, and Atlanta. Little league and YMCA programs have benefited from the Chipper Jones Family Foundation.
Starbucks Community Grants
Starbucks began funding community projects of various types in 1997. Starbucks made a $10,000 community grant to the Emily Dickinson School Field in Redmond, Washington. According to a 2003 article in the "Seattle Post Intelligencer," "At the Redmond field, the school will renovate the baseball field and build a seating area for neighbors to watch sporting events."
Cal Ripken Sr. Foundation
The Cal Ripken Sr. Foundation works with United States communities developing Cal Ripken Sr. Foundation Youth Development Parks. According to the foundation, "These multipurpose, synthetic turf, low-maintenance facilities are designed to provide a cohesive recreational and educational experience for children, particularly in at-risk communities." In February 2011, the foundation was planning 10 parks in several locations. The Cal Ripken Sr. Foundation gifts the completed parks to the community. Then, the foundation continues character education and other programs for youth in their parks in an attempt to influence the lives of youth.
The Baseball Tomorrow Fund
Major League Baseball and the Major League Baseball Players Association jointly fund a grant program for youth baseball and softball. Funding sports fields is one of the acceptable reasons to request funding through The Baseball Tomorrow Fund, which promotes and enhances youth participation in baseball and softball around the world (see Resources).
References
Writer Bio
Malinda Zellman has instructed computer, ESL and GED classes. She is a retired homeschooler and school librarian. She is contributing author for two books, "Games" and "Crafts," by Group Publishing. She has written for print magazines and websites. She holds two BA degrees, business administration and economics, from Rollins College.