These Chocolate Chip Blondies are Protein-Rich AND Gluten Free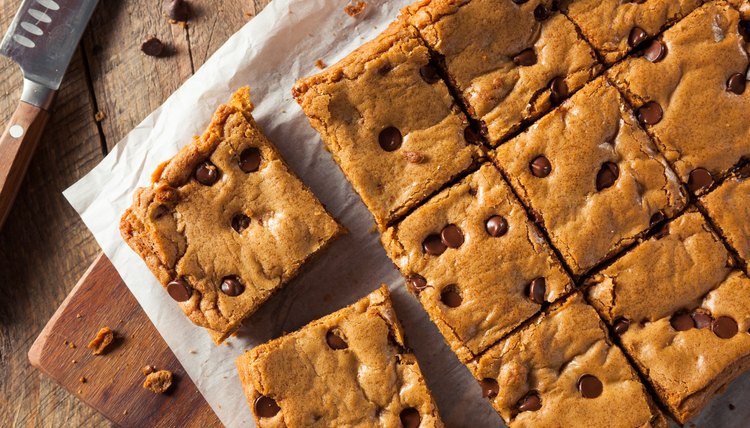 Can you guess what makes these blondies protein-rich and super fudgy? It's a combination of canned chickpeas (a plant-based protein and fiber powerhouse and creamy almond butter.
Almond butter is a great source of heart-healthy monounsaturated fat, with 5.2 grams per tablespoon. Additionally, almond butter has four times more vitamin E than peanut butter.
At 9 grams of protein and 300 calories for one square, this is a sweet treat that you can feel great sinking your teeth into.
Don't forget to add a sprinkling of sea salt after baking to complement the richness of the blondies and bring out the chocolate flavor.
If you'd like to swap out the chocolate chips for butterscotch chips or antioxidant and vitamin-rich blueberries, we say follow your heart.