How Much Does a Pedometer Cost?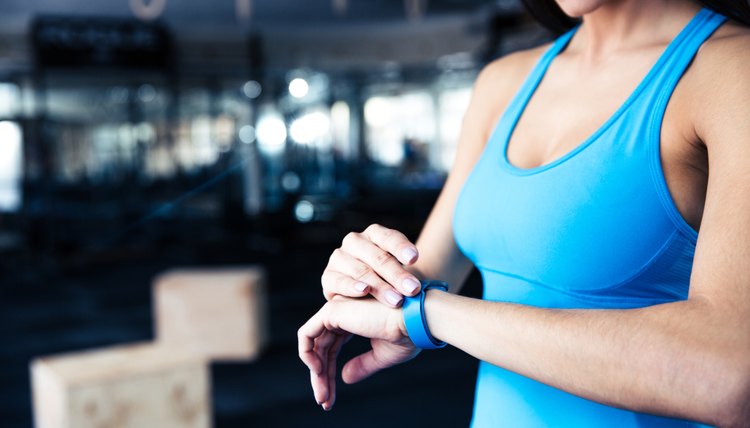 Determining the cost of a pedometer is simply a matter of what you want from a pedometer that will determine how much you spend. Basic models will sell for just a couple of dollars, while those so inclined can spend close to $350. The majority of pedometers are in the $15 to $35 range and will suit the needs of most walkers.
Low-End Models
It is possible to purchase a brand new pedometer online for less than $2, and there are many models that sell for less than $15. Those who enjoy getting things for free may be in luck when it comes to obtaining a pedometer, as they have been given away by cereal manufacturers, drug companies and even popcorn makers.
Low-End Problems
The major concern with the lowest-end pedometers is that they simply aren't as accurate as the more expensive models. The $2 pedometers are said to have an accuracy rating of 75 to 90 percent, which may be acceptable for some people, but not for those using the pedometer readings as part of an exercise program. The hair spring device used on low-end models also tends to give out faster than the mechanisms used on more expensive pedometers.
Mid-Range Models
The majority of pedometers will fall in the $15 to $35 range, including many of the top-rated pedometers by independent testers. The pedometers in this price range are accurate and often will have additional features, besides merely counting steps. These include keeping track of calories burned, distance traveled and length of time walked.
Mid-Level Problems
While the mid-level pedometers are more accurate than the low-level models, they may wear out faster than a more expensive model. The key will be if the pedometer is driven by a coil mechanism or by piezo-electric powered. The electric pedometer is expected to have a longer life when it comes to maintaining accuracy.
High-End Versions
The higher-end pedometers can do virtually everything from predicting the weather to measuring your ascent or descent on a particular walk. Some models, such as the Garmin Forerunner 405 GPS-Enabled Sports Watch, use Gloabal Positioning System (GPS) technology to measure distance traveled and speed.
High-End Problems
A problem with high-end pedometers is that it is quite possible to be paying extra for features that aren't really needed. If you don't care to know the barometric pressure or humidity of where you're walking, a lower-priced model may suit all of your needs.
References
Writer Bio
A.G. Moody is a multiple award-winning journalist who has been writing professionally since 2000. He has covered everything from business to health issues. His work has appeared in the "Milwaukee Journal Sentinel" and numerous other newspapers and magazines. Moody earned a Bachelor of Arts in journalism from Eastern Washington University.