Aldila Golf Shaft Vs. Diamana Golf Shaft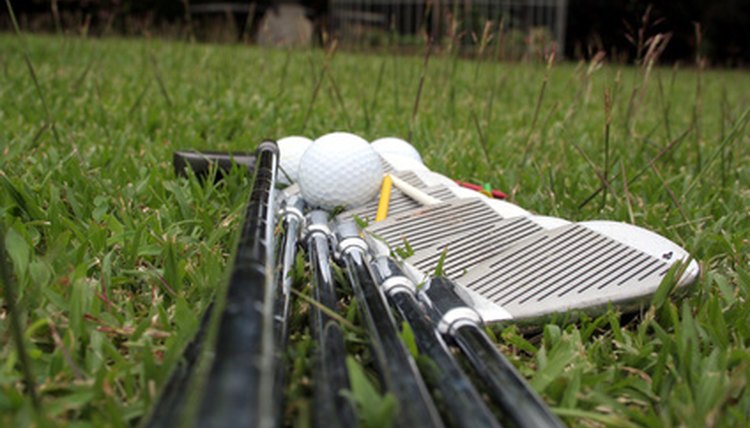 The Aldila range of shafts and the Diamana range are two of the leading brands on the PGA Tour and in amateur golf. Both brands produce different shafts for a range of swing speeds and strength levels. So, whether you are a scratch golfer with 110 mph swing speed, or a mid-handicap hitting 210-yard drives, there is a shaft designed with you in mind.
Diamana--Strong Hitters
For professionals and hart-hitting amateurs, the Diamana Original Series offers the White Board shaft. It is a low spin, low launch shaft that requires high swing speeds in order to perform well. The Blue Board shaft is also popular for stronger players who prefer a little higher launch. In the Next Generation series of Diamana shafts, the Kai'li is a shaft with a spin rate similar to the White Board but with a marginally higher launch.
Aldila--Strong Hitters
The Voodoo is the preferred Aldila shaft among better players. It offers a slightly higher launch than the Diamana Whiteboard but has similar performance in terms of low spin rates. Aldila and its ambassadors claim that the S-core technology results in greater energy transfer and therefore results in more distance off the tee. Both the Diamana shafts and the Voodoo are hugely popular on tour so choosing between them is a matter of individual preference.
Diamana--For The Average Golfer
Diamana's Red Board shaft is one that is more likely to benefit a player with slower swing speeds. It offers a higher launch and higher spin rate than its White and Blue counterparts. These characteristics mean the shaft can be beneficial to a player who finds it difficult to get the ball in the air and requires more carry distance. The Next Generation Diamana ilima is also worth considering as it offers a high launch with low spin allowing extra carry without losing control because of too much spin.
Aldila--For The Average Golfer
Aldila has a large range of shafts, providing possible remedies for golfers with all types of ball flights. The NVS series can be easily identified by their bright colors but they are no novelty. The NVS offers not only a high launch angle for those struggling to get enough height but also comes in a range of weights, as low as 47 g, helping those golfers with lower strength to increase swing speed.
Decision
Now that you know what the two manufacturers have to offer, you know which shafts are not right for you and those that may be beneficial to your game. Ultimately there is more than one shaft that is right for you and the decision of which one to choose is personal preference. Any PGA professional or custom fitting agent should be able to help you decide.
Resources
Writer Bio
Based in Alicante, Spain, Jordan Gibb began writing professionally in 2010, and his work appears on LIVESTRONG.COM. He is a professional golfer who has worked with experts in fitness and in all areas of golf. Gibb is a graduate of the University of North Florida where he gained a Bachelor of Arts in English while competing for the men's golf team.