Gay Fitness Clubs in Florida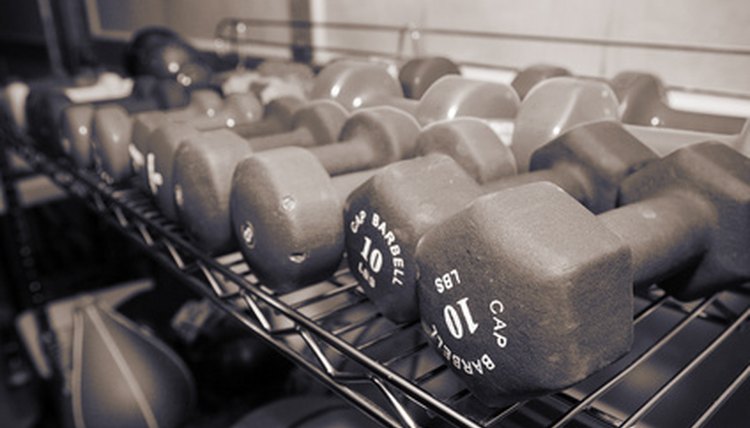 If you're a gay Floridian and looking for a hot place to workout, then you'll be happy to know there is a wealth of options available for you in Florida. Whether you're looking for a small gay-friendly fitness club or a big gay fitness club with amenities like massage and personal training, Florida has plenty of gay fitness clubs to offer you in all areas of the state.
Northern Florida
Club Jacksonville features great aerobics and exercise equipment and also was sponsored during one of Jacksonville's gay pride events. This is a great place to work out if you're gay, with a very clean environment, fantastic equipment and a great steam room and sauna area. Gold's Gym in Jacksonville also is gay friendly, which may be more suitable if you're into bodybuilding.
Also, Island City Health and Fitness in Wilton Manors is gay owned and features a spa and wellness center, with a holistic focus on improving your soul, as well as working out.
Central Florida
Bally Total Fitness has a very high number of gay clientele, with many of its perks being the experienced personal trainers, excellent stream rooms and saunas and the fact that it is a big well-known fitness club with a low membership rate with many classes available.
If body building is your thing, then check out the La Fitness or RDV Sports Complex in Orlando. According to the online forums at RealJock.com, both are gay friendly and also have the equipment and personal trainers ready to sculpt your physique.
Key West
The Island House Key West is a resort style gay compound that features a very exclusive gay fitness club. With state-of-the-art equipment and advanced personal trainers, the Island House Key West caters specifically to gay clientele, as a part of a larger tropical resort. Some of the more impressive equipment include two Life Fitness Dual Adjustable Pulley stations, a Life Fitness Elliptical Summer Trainer and Life Fitness exercise bikes. Attached to the fitness club is a sauna, steam room and jacuzzi area in lush tropical surroundings.
Miami
Of course, Miami has a wide selection of gay fitness centers due to its large gay population. LA Fitness is a great place for gays to go, and features state of the art equipment, personal trainers, steam rooms, saunas and a modern, tropical ambience.
David Barton Gym in Miami also prides itself on its gay clientele. Equipped with cardio machines, weights and tons of classes, this gym also features a sleek and contemporary look with a specially crafted pool and beach club designed by renowned architect Philip Starck.
Considerations
There are many types of ways to approach finding a gay fitness club. If it's important to you that the club be gay-owned and operated, then it would be wise to ask at the visitor's desk. Also, most gay-friendly fitness clubs will have a rainbow flag placed somewhere near the front desk or entrance. You'll definitely want to try out a visitor's pass to get a feel of the gym, personal trainers, steam room and gay clientele is a fit for you.
Writer Bio
Marc Andreottola has been a published writer for nine years. He earned his B.A. from the University of Chicago and an M.F.A. in fiction from Brown University. He has published pieces in "The Barcelona Review," "Useless Magazine," "Pop Matters," "K48," "The Lifted Brow" and elsewhere.