The Reliability of Magnetic Resistance Exercise Bikes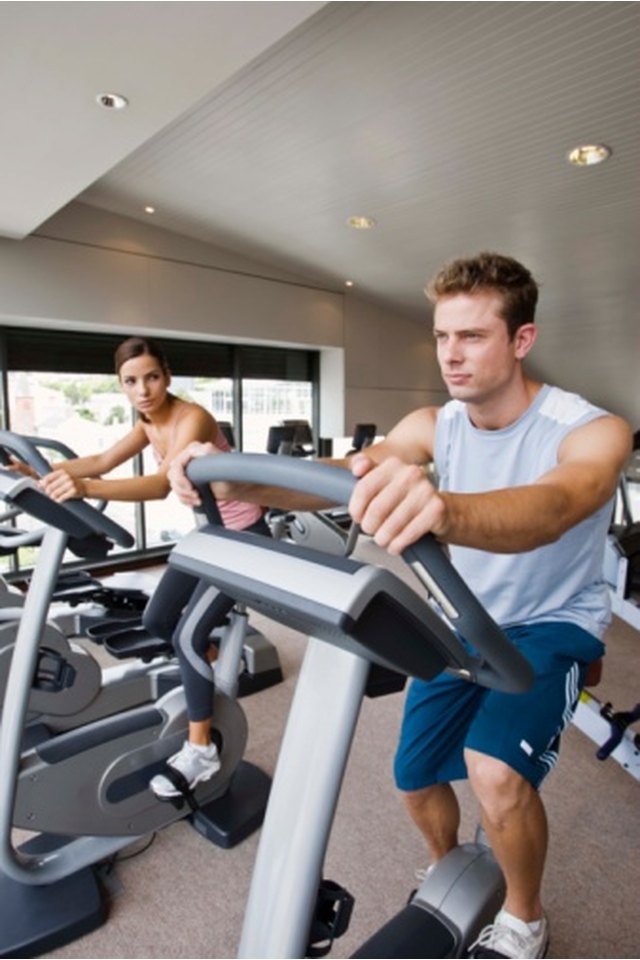 Exercise equipment consists of various workout machines including running treadmills and exercise bikes. Exercise bikes have been developed in recumbent and upright bikes to reduce the impact to the body and joints during the workout. While exercise bikes contain numerous features, one of the main features is the adjustable magnetic resistance. At times, however, the magnetic resistance can potentially malfunction and decrease the reliability.
Function
The main function of the magnetic resistance is to provide quick, easy and reliable changes to the resistance level. Unlike traditional tension belts for resistance, magnetic resistance is considered to be more consistent while operating quietly and smoothly. Magnetic resistance also allows the exercise bike to track the resistance level with the computer and display workout data on the screen.
Adjustments
Adjusting magnetic resistance exercise bikes is commonly performed by moving a knob or pressing a button. At times, these knobs or buttons can malfunction that decreases the reliability of the changes in resistance. Most exercise bike manufacturers will commonly offer warranties for parts and construction that allows you to replace the parts of the magnetic resistance system that aren't working properly.
Benefits
Magnetic resistance exercise bikes have several exercise benefits that enhances the reliability. With the easy adjustments to the magnetic resistance bikes, you have the ability to control your workout intensity based on the resistance that can improve the overall effectiveness of the workout. For example, you can create a customized program using a resistance level of "5" for the first segment, "10" for the second and "15" for the final segment. During the transition between segments, the bike will automatically use the magnetic resistance to increase resistance. User bodyweight, speed and pedal revolutions can all effect the reliability of the magnetic resistance to gradually increase the resistance.
Features
Using a computer and electronics, magnetic resistance exercise bikes display workout data such as speed, distance, time, calories burned and heart rate. The wide variety of features, however, can result in reliability issues for the data. Several factors changing the reliability include proper calibration of the bike, computer malfunction or loss of power.
Considerations
Magnetic resistance bikes are more expensive than traditional tension belt bikes due to the improved consistency, reliability and quiet, smooth operation. The overall reliability of the magnetic resistance varies among different models and brands. As a general rule, push button adjustments are more reliable because of a decreased chance for malfunction.
References
Writer Bio
Based in Nebraska, Jeremy Hoefs began writing fitness, nutrition, outdoor and hunting articles in 2006. His articles have been published in "Star City Sports," "Hunting Fitness Magazine" and RutWear field journals, as well as on the Western Whitetail website. Hoefs graduated with a Bachelor of Science in exercise science from Nebraska Wesleyan University.