Weider X-Factor vs. Tower 200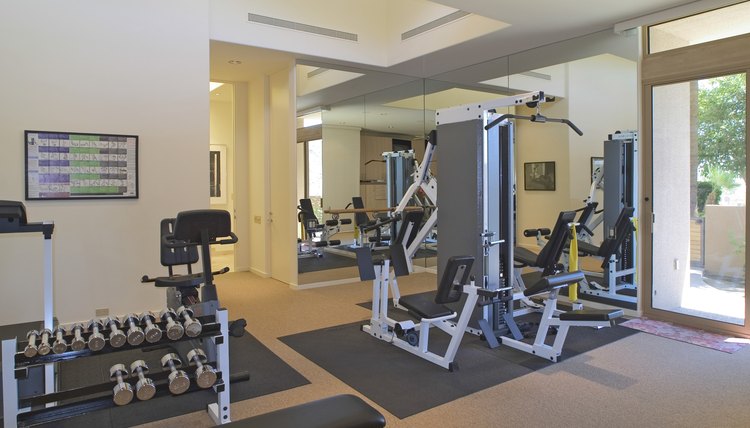 Home exercise equipment like the Weider X-Factor and the Tower 200 both allow fitness enthusiasts to work out in the comfort of their homes. The Weider X-Factor and the Tower 200 can both be used to do most of the exercises that you would perform at the gym on a cable tower. The differences are in the design, quality and price.
Tone At Home
The Weider X-Factor and the Tower 200 both come with the same equipment. They each come with two handles, two ankle straps, workout DVDs and even exercise charts to help guide you through your workouts. The Weider X-Factor even provides you with an eight-week nutrition plan, which the Tower 200 does not. They both create tension with a system of three individual exercise bands that work together. The Weider X-Factor has up to 210 pounds of tension, while the Tower 200 has 200 pounds.
Quality
The X-Factor comes with a lifetime manufacturers warranty against defects to the equipment. The Tower 200 does not. Each attaches to any standard door by clipping on to the top and bottom of the door securely. The X-Factor's design is a lot wider than the Tower 200 which is important especially if you are a larger individual. The Tower 200's frame is made of steel, which could harm your door; the X-Factor is not made of steel.
Price and Availability
Both of these home door gyms should be available at a local sporting goods store or on the internet. The prices are comparible. Make sure you buy direct from either the company website or a reputable department store so that you know the equipment is brand new and safe to use.
References
The Home Gym Critic: Weider X-Factor Door Gym Review
Writer Bio
Straight out of Long Island, New York, Debra Denimarck has been working as a nationally Certified Personal Trainer for four years. She specializes in general health and fitness for weight loss, as well as sport specific training. She's studied high intensity interval training and pre/post-natal fitness."