The Best Bearings for Rollerblades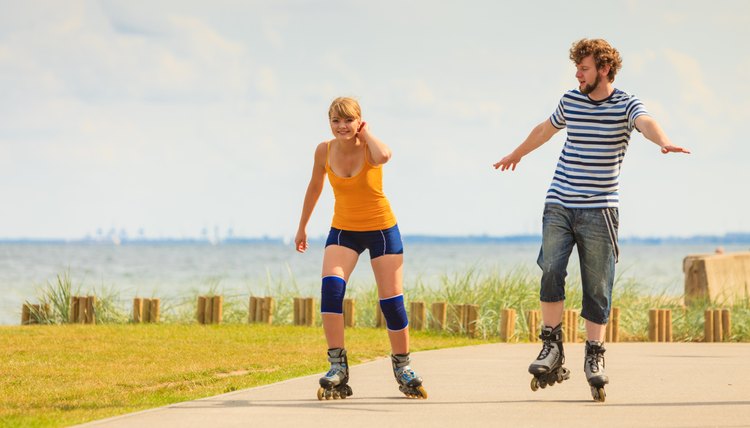 Good bearings are an integral part of any inline skate; they're the interface between your wheels and the rest of the skate. As a general rule, oiled and shielded inline skate bearings with a rating of ABEC-7 or -9 will give you the best performance -- but that doesn't always make them the best choice.
Aim for High Ratings
An inline skate bearing's ABEC rating tells you how precisely it is machined. The higher the rating, the more precisely it's created -- although that precision will degrade with use. ABEC-1 bearings, manufactured to the lowest standard of precision, are rare in modern inline skates. ABEC-3 and -5 bearings are engineered to a higher degree of precision and much more commonly found in inline skates; more rarely, you'll find skates with ABEC-7 and ABEC-9 bearings.
Oiled or Greased
Oiled bearings offer higher performance, but require more maintenance. If you're concerned about protecting your bearings from the elements or just don't want to be bothered with servicing them regularly, opt for greased bearings instead.
Shielded vs. Sealed
Sealed bearings come packed with heavy grease as a long-term lubricant, are maintenance-free, and usually offer better protection against the elements. But according to SkateFAQ.com they may offer more rolling resistance -- that is, ride slower -- than shielded bearings. If you're looking for the fastest bearings possible, aim for shielded bearings, which use metal shields to keep dirt, dust and water out, and plan to service them regularly.