Levels of Minor League Baseball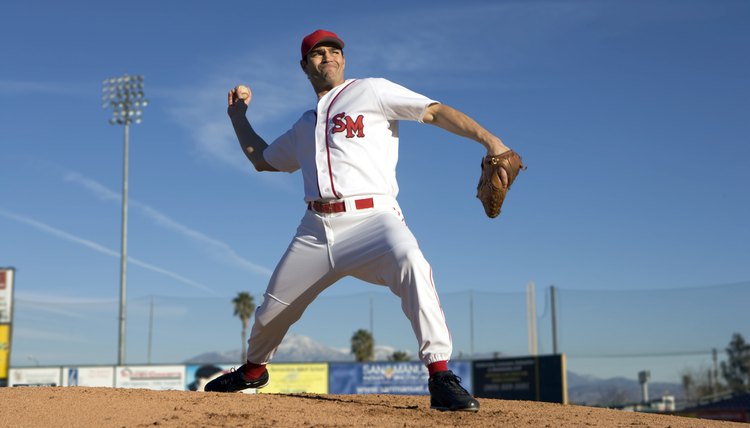 Few players make the majors without putting in some time in the minors. As of 2013, there were six levels of the minor leagues. They're set up for players to become acclimated to rigors of pro ball and prove they're worth a coveted shot at the big leagues. Most minor league players sign 6 1/2 year deals, which is proof the big league club expects this journey to the majors to take some time.
Triple-A
Triple-A, the highest level of the minor leagues, contains a variety of players at different stages of their careers. Some are prospects, others are career minor leaguers, and others are former major leaguers looking for one more shot at the top. Major league players on injury rehab assignments are most likely to turn up on their team's AAA roster.
Double-A
It is not unheard of for players to start the season at AA and end up on a big league roster at the end of the season. Most of its players have come up through the ranks and the big league club still thinks they have a chance to make the majors. Rehabbing injured major leaguers may play here too, and some players on the big league roster may get assigned to AA for extra work.
Class-A and Class-A Advanced
Class A, or low A, is the first level that plays a full season of 140 games, April through September. Most of its players have put time in at the Rookie league or Class-A Short Season. Some players move on to Class A Advanced. A Class A roster can't have more than two players with five or more years in the minors, while the Class A Advanced rosters can't have more than two players with six years experience.
Class-A Short Season
As the name says, short season leagues don't last long. They go for 75 games from June to September, and its players usually have limited experience. Short seasons are especially beneficial to college players who won't even get drafted until June. The majority of players at this level usually have less than four years of pro experience.
Rookie
Since pro teams can draft high school players, the average player age at this level is just 19. It's limited to players with three or fewer years of minor league experience. Rookies only play 75 games a year, which allows the young athletes to get used to the lifestyle and playing every day.
References
Writer Bio
Heather Steele is a nutritional sciences graduate from the University of Oklahoma. She is a nationally registered dietitian and medically licensed. Steele currently practices dietetics in multiple public school systems promoting healthy eating, exercise and well-being by providing nutrition educations.