The Best Distance Golf Ball for Seniors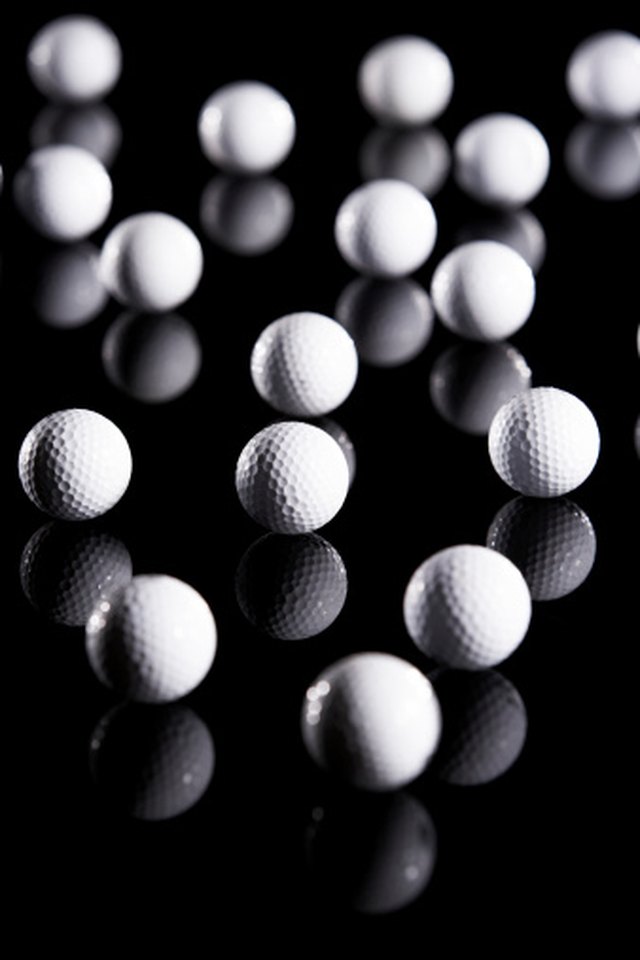 You are a senior golfer, and you don't want to lose distance because of the aging process. Your club head speed might not be what it once was, but you think there is no reason you should not hit the ball just as far. Thanks to modern golf ball technology, you are right. There are a variety of golf balls that provide distance for slower swing speeds.
Core Values
Most solid core golf balls are designed to produce greater distance, regardless of swing speed. So the makeup of the ball's core might not play into your choice as much as you would think. Mike Johnson, equipment editor of "Golf World" magazine, described this common misconception, writing: "Just because you have a high swing speed doesn't mean you need a ball with a firmer cover and/or core. And vice versa." Senior golfers looking for more distance should choose a pure distance ball, regardless of core composition.
Rock Hard
Distance golf balls are going to have rock hard covers. This allows them to pierce the air and travel on a penetrating trajectory. It also provides for additional roll once the ball is on the ground -- compared to a softer cover ball. An added benefit is durability; hard cover balls last for a long time. The trade-off is touch and feel, especially around the greens. Hard cover golf balls are designed to spin less, which helps with distance but sacrifices short-game control.
Finding Options
Five golf balls under $20 per dozen earned gold medals on the "Golf Digest" Hot List. However, three specifically fit the criteria for senior golfers who desire more distance with a solid core, hard cover ball. The Callaway Big Bertha Diablo is a two-piece ball with a large core and thin cover, producing less spin off the driver. The three-piece Top Flite Gamer V2 has an added feature -- a dimple-in-dimple pattern to increase carry. And the Pinnacle Dimension has a larger core to increase ball speed off the club head.
Premium Brands
If you are willing to spend a little extra, there are two options that provide less spin off the driver, more carry and added roll. Titleist NXT Tour balls have a firm outer core designed to improve distance on both the driver and iron shots. The TaylorMade TP Black, meanwhile, has a firm mantle designed to reduce spin on tee shots.
References
Writer Bio
Lyle Stefanavich started writing professionally in 2005. His work has appeared in the "Olivet College Echo," "Battle Creek Enquirer," "The South End Newspaper," TellUsDetroit.com, "Warrior Within Magazine," "Dearborn Press and Guide," Dethoops.com, CSTV.com, and UCSHO.com, among other publications. Lyle holds a Bachelor of Science in finance from Wayne State University and is pursuing his Master of Business Administration.