The Best Golf Balls for Backspin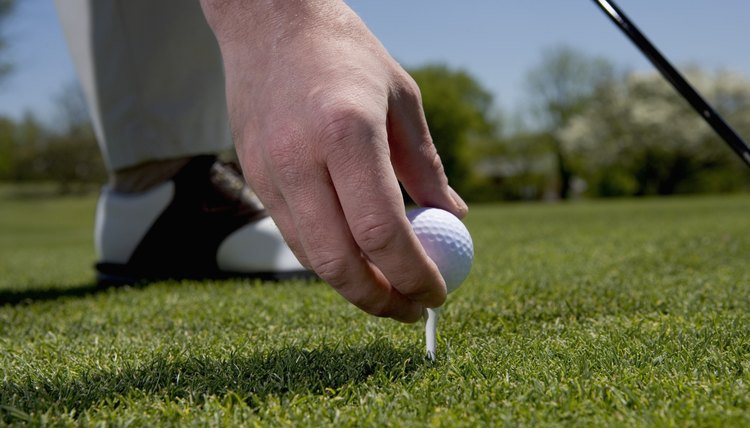 More than 1,000 types of golf balls are on the market. Many of them claim to increase your distance off the tee, while others are supposed to spin more to stop quickly on the green or have a softer feel for putting. Some balls promise to do all of these things. Claims are easy to make and difficult to prove without objective evidence, and good data is hard to come by.
Designed for Spin
Spin rate is the parameter that indicates how much backspin you can impart on golf balls, and ones that promise higher spin share a common design. They consist of three or four layers, which include a large inner core made of a resilient polymer and a thin cover of a soft urethane compound. Prime examples are the Titleist Pro V1, Nike One Tour, and Callaway Tour i(s). Other equipment manufacturers such as Bridgestone, Srixon, and TaylorMade produce balls of similar construction that their makers say have good stopping ability on the green.
Approved Ball Data
The United States Golf Association periodically publishes a list of golf balls certified for official use, which includes looking at spin. Unfortunately, the USGA doesn't provide the measured spin rates, so you can see which balls spin the most. The ones whose spin rate the association describes as high include all the performance models mentioned previously.
Golf Digest Test
A recent Golf Digest online article on the performance of 30 top-selling golf balls included data on their spin rates. The study measured the spin from half wedge shots hit by a robot. These shots are the ones where you most need to produce backspin in order to hold the green.
Test Results
Among the highest spinning balls in the "Golf Digest" test were all the familiar multilayer performance balls that promise to hold the greens. One ball surpassed all others in spin rate: the Nike One Tour, which measured 6,948 revolutions per minute. Close behind at 6,910 were the high spinning balls from two other major manufacturers, the Titleist Pro V1 and the Callaway Tour i(s). Rounding out the top five were the Titleist Pro V1x at 6,889 and the Srixon Z-Star at 6,863. The construction of the Pro V1x is slightly different from the other highest-spinning balls in that it has a dual core for reducing spin on the driver to achieve more distance. Balls of similar design from other manufacturers did not produce nearly as much backspin.
References
Writer Bio
Don Patton began writing after retiring from an engineering career in 2006. He holds a Bachelor of Science in electrical engineering from the University of California at Berkeley and continued with graduate study in software engineering.