The Best Senior Golf Clubs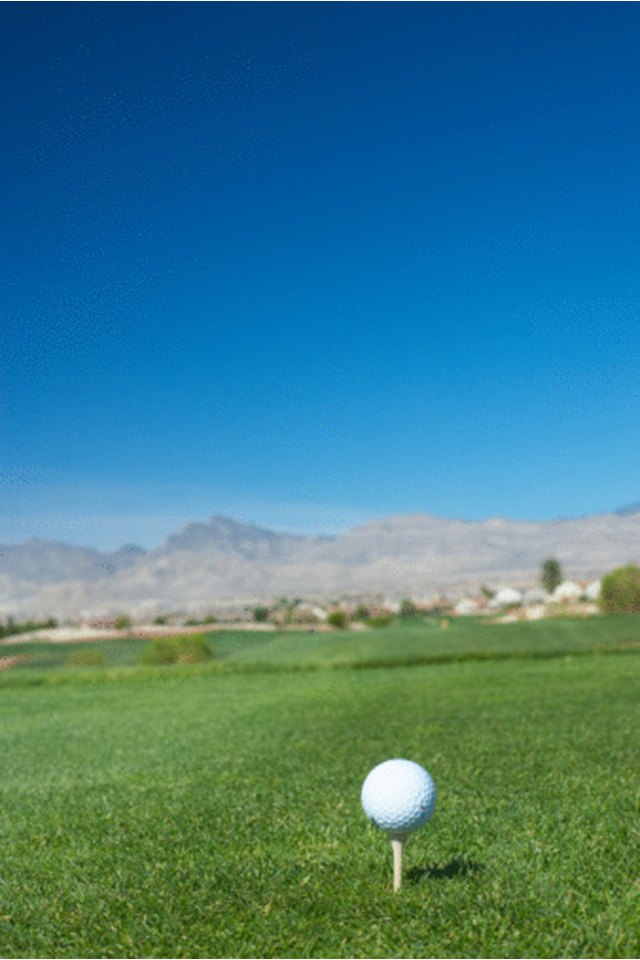 Senior golfers typically cannot swing the club as fast as younger and more agile golfers. Senior players therefore will benefit from clubs with larger sweet spots — the area on the center of the club face that yields the greatest distance — and a lower center of gravity. This helps shots get airborne and leads to increased distance, which lets senior golfers retain their skill level with minimal swing adjustments. Determining the best golf clubs for senior players comes down to forgiveness, playability, set composition and club design.
Set Makeup
Golfers with lots of flexibility and high swing speeds can play a low lofted driver, a 3 wood, 2 through 9 irons and three wedges. As a senior, the pop and flexibility you once possessed in your golf swing just isn't there anymore. This loss of power can be countered by changing the makeup of your set. Add loft to the driver and three wood: seniors should hit a 10 degree or higher driver and 15 degree or higher 3 wood; 3 and 4 hybrids should replace the 2 and 3 irons. Hybrids are designed with the characteristics of a wood and iron for added distance and control.
Fourth Wedge
Essential for any senior golfer is the addition of a fourth wedge. Senior golfers need to rely on their touch around the greens to save strokes. A fourth wedge will allow senior golfers to swing more comfortably from the fairway at that particular distance. Wedge increments should be every 4 degrees — carrying a 48-degree pitching wedge, 52-degree gap wedge, 56-degree sand wedge and 60-degree lob wedge is advisable for the best short game versatility.
Option 1: Callaway
Callaway Golf makes several game-improvement clubs with large sweet spots and perimeter-weighted cavity backs. Combining these club heads with senior flex shafts will provide the best makeup for slower swing speeds. The X-24 Hot Iron set, for example, is Callaway's latest offering that the company claims to be its longest and straightest irons yet. Callaway claims the club face is hot for maximum distance and accuracy. Seniors will also react favorably with the club's distinctive dark finish.
Option 2: Taylor Made
Taylor Made has long been considered the industry leader in drivers and metal woods. The company makes some of the most forgiving driver options on the market with low centers of gravity designed to launch the ball farther and deeper. The Burner Superfast and R9 Superdeep are quality options to increase distance. Paired with senior flex shafts, these clubs will become favorites in any senior golfer's bag. Taylor Made also has several quality iron options for senior golfers to consider like the Burner Superlaunch Rescue set, which comes with two hybrid models.
References
Writer Bio
Lyle Stefanavich started writing professionally in 2005. His work has appeared in the "Olivet College Echo," "Battle Creek Enquirer," "The South End Newspaper," TellUsDetroit.com, "Warrior Within Magazine," "Dearborn Press and Guide," Dethoops.com, CSTV.com, and UCSHO.com, among other publications. Lyle holds a Bachelor of Science in finance from Wayne State University and is pursuing his Master of Business Administration.