The Best Cross Trainers With Cushioning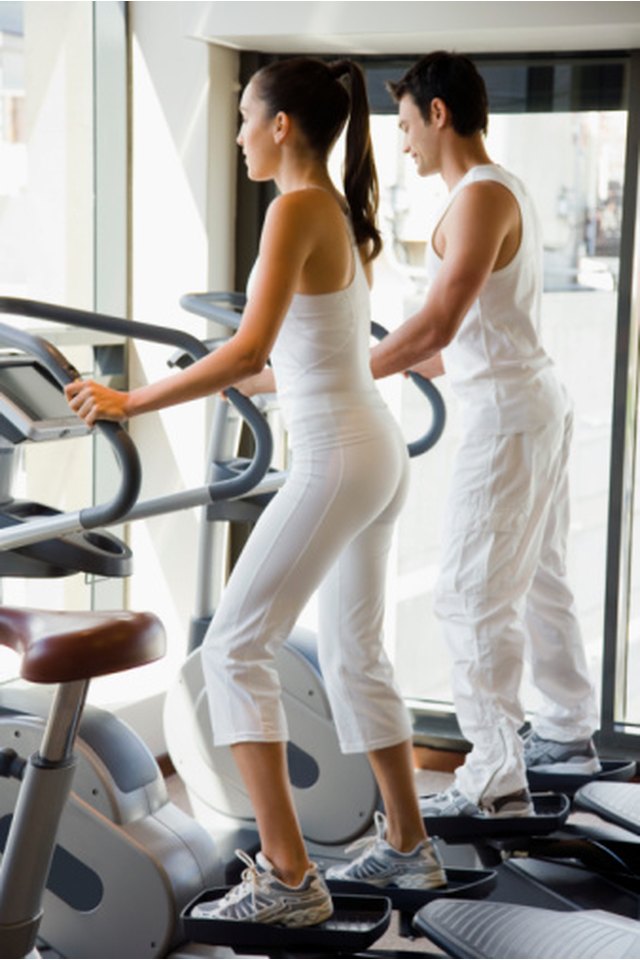 Cross-trainers are versatile enough to wear to the gym, aerobics class and the basketball court, making it unnecessary to buy separate shoes for every activity. The best cross-trainers provide the right mix of fit, cushioning and stability. The key to choosing cross-training shoes is to find the model that feels right on your feet and matches your performance needs.
Factors
Cross-trainer midsoles feature either polyurethane or ethylene vinyl acetate as cushioning material. Shoes with EVA are typically lighter but might not hold up as long as cross-trainers with heavier polyurethane midsoles. Some models combine the two cushioning materials to increase durability without adding too much weight. Cross-training shoes generally provide a moderate amount of cushioning and are appropriate for a variety of athletic activities. However, if you perform a particular sport, such as running or tennis, more than two times a week, the American Academy of Podiatric Sports Medicine recommends that you invest in a sport-specific shoe.
Stability
Cross-trainers with polyurethane cushioning offer more ankle stability than those with EVA cushioning. The shoe's upper material also affects the shoe's stability. If you have a low arch or otherwise need extra stability from your cross-training shoes, look for shoes with a leather upper and a polyurethane midsole. Your foot shape and the shoe's fit and comfort are the most important factors in choosing the best cushioning cross-trainer for you.
Other Features
Cross-trainers with mesh uppers or a combination of mesh and leather provide a lighter-weight option for individuals with a less pronounced need for ankle stability. Mesh uppers let more air through and can be more comfortable. When shopping for cross-trainers with a synthetic mesh upper, look for shoes that feature the patented Secure Lacing System. This lacing mechanism improves the shoe's stability during lateral movement and ensures a better fit overall, according to a Web page on Dick's Sporting Goods website.
Considerations
If you use orthotics, look for cross-trainers with a removable foot bed or sock liner so you can customize the fit to the needs of your foot. If you plan to use the shoes for court sports, look for nonmarking outsoles. Try on several shoe models to find the cross-trainer that provides the most comfortable fit for your foot.
References
Writer Bio
Pam Murphy is a writer specializing in fitness, childcare and business-related topics. She is a member of the National Association for Family Child Care and contributes to various websites. Murphy is a licensed childcare professional and holds a Bachelor of Arts in English from the University of West Georgia.