What Does the Ironman Triathlon Consist Of?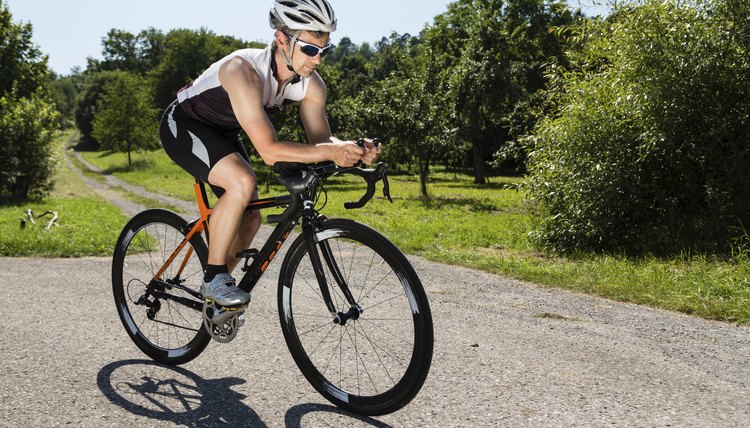 The Ironman Triathlon originated in the late 1970s as part of a debate as to which type of athletes are the most fit: swimmers, cyclists or runners. John Collins, a U.S. Navy officer based in Hawaii, and his wife, Judy, had the idea to combine existing endurance events for swimming, cycling and running — and, the Ironman website recounts, to call the winner an "Ironman."
Swimming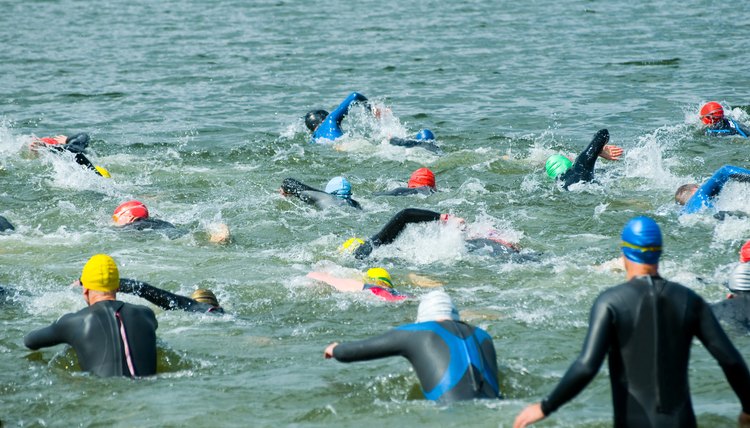 stefanschurr/iStock/Getty Images
The first event in the Ironman Triathlon is a 2.4-mile swim. This is the distance of the Waikiki Roughwater, one of the existing events John and Judy Collins wanted to incorporate into their triathlon.
Cycling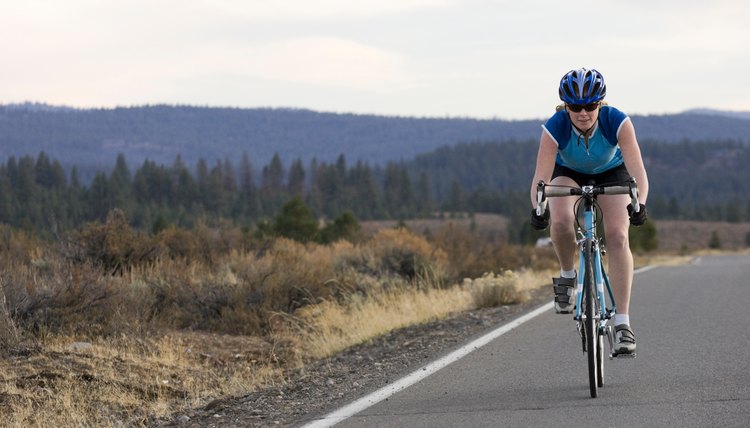 stefanschurr/iStock/Getty Images
Cycling is the second event in the Ironman Triathlon, immediately following the swimming portion of the race. The Around-Oahu Bike Race, which at 112 miles was originally a two-day event, is the basis for the cycling portion of the triathlon — though present-day Ironman contenders must finish the distance in the same day.
Running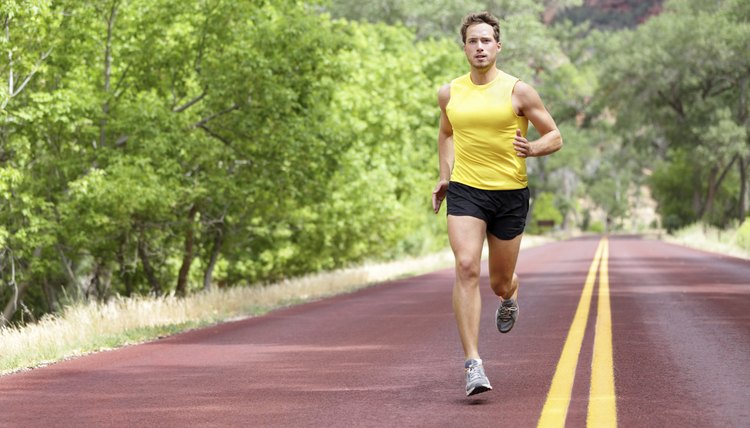 stefanschurr/iStock/Getty Images
Marathons are common running events all around the world — but only in triathlons are the 26.2 miles of running added on as the last event of the race. John and Judy Collins wanted to add the length of the Honolulu Marathon to cap off their Ironman event, for a grand total of 140.6 miles covered.
Timing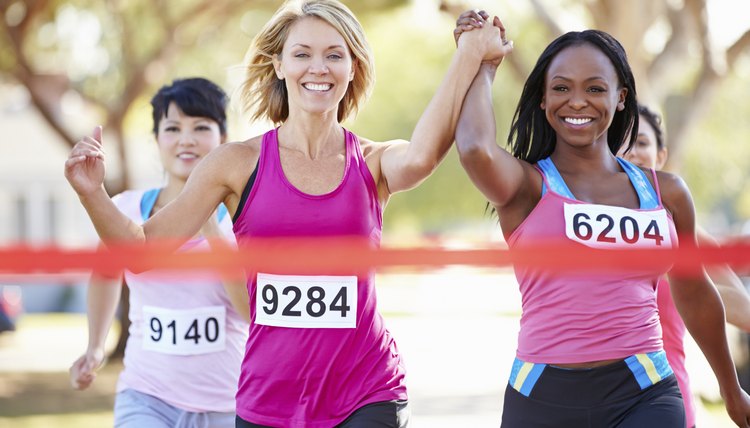 stefanschurr/iStock/Getty Images
Competitors have 17 hours to finish the triathlon from the moment they hit the water in the morning until they cross the finish line of the marathon. Most races start at 7 a.m., so that the race ends by midnight. The swimming portion of the even is only open for two hours and 20 minutes, and any racers left in the water after this time are disqualified, the Beginner Triathlete website warns. The triathletes then have 10 hours and 30 minutes to complete the 112 miles of cycling, and the rest of the 17 hours to finish the running portion.
Ironman 70.3
In 2006, the Ironman 70.3 was introduced as a shorter version of the triathlon race. The events are the same, but the distances for each are halved: Contestants swim 1.2 miles, bike 56 miles and run a 13.1-mile half-marathon.
References
Writer Bio
Chris Callaway started writing professionally in 2007 and has worked as sports editor, managing editor and senior editor of "The Racquet" as well as written for the "La Crosse Tribune" and other newspapers in western Wisconsin. He graduated from the University of Wisconsin-La Crosse with a Bachelor of Arts in English and communications.