So You Wanna Run a Marathon?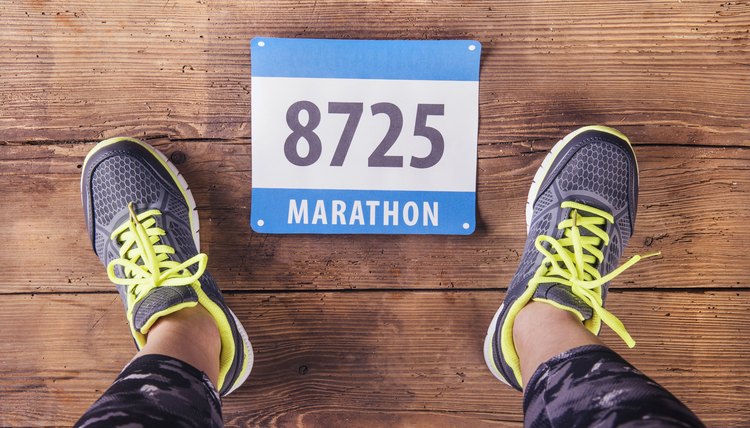 The marathon, a 26.2-mile battle, is one of the most respected athletic achievements available to the masses. Few will ever guard LeBron James or try to tackle Tom Brady, but anyone can line up in the same event as the best distance runners in the world.
Training for and finishing a marathon require considerable physical fitness and determination. However, because marathon running also can be a social and even charitable endeavor, the sport has exploded in popularity, with the number of finishers more than doubling in 20 years.
But to gain the satisfaction of finishing a marathon, you have to prepare properly.
"Your chances of an enjoyable marathon experience that sets you up for a lifetime of running are greater with more running under your belt," says Scott Douglas, senior editor of Running Times and author of The Little Red Book of Running. "The marathon will still be there if you wait a bit before starting to prepare for it."
If the goal is to run the entire marathon without stopping and walking, then I recommend at least 18 months to build up from no running to running 26 miles and 385 yards.

Pete Pfitzinger, two-time U.S. Olympic marathoner
Begin With the Basics
You don't need a wealth of equipment to become a serious runner, but because marathoning is an outdoor and physically stressful activity, you need to be prepared — especially when it comes to your feet.
There's no one shoe or group of shoes that's better than the others. Some runners require extra cushioning, some need a rigid model to control unwanted lateral movement and others are best-served by a combination of the two.
While quality shoes can be found at many outlet stores, you're better off working with knowledgeable salespeople at a running specialty store. They can help you analyze your gait (do you underpronate or overpronate?) and find a shoe that's best for you.
Other important issues include how to modify your diet to satisfy your increased energy needs, which for most people means taking in a higher percentage of calories from carbohydrates, increasing your fluid intake, eating plenty of fiber and eating smaller but more frequent meals.
"Focus on healthy, colorful foods that help boost the immune system, especially immediately post-workout — blueberries with plain yogurt, spinach salad with almonds, red peppers and avocado," says Nicole Hunt, a two-time U.S. Mountain Runner of the Year and professional running coach.
As for your training program, you'll need to choose an appropriate blend of running and walking to start, and you'll want a running watch as well as a place to keep track of your training progress.
"I suggest a run-walk pattern utilizing time, not distance," Hunt says. "The first week might be just 20 minutes of total running time — for example, one minute of running and five minutes of power walking repeated six times every other day. The second week might be two and four, the third three and three, etc."
Build Up Slowly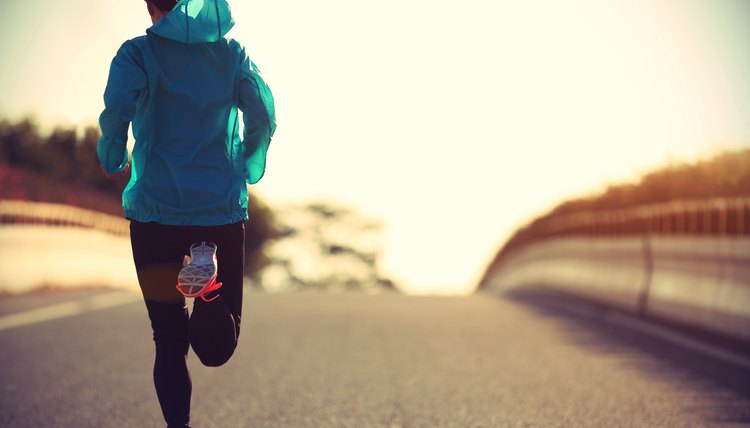 Halfpoint/iStock/Getty Images
Timing, and not just in the race itself, is everything. Just as you'll need patience and determination to finish the marathon, you'll also need them to prepare properly.
Before marathon running soared in popularity, it was virtually unheard of for people new to running to make competing in a marathon an immediate goal. Even those with competitive experience were inclined to wait until they had conquered shorter road races before taking on 26.2 miles.
Getting your legs and cardiovascular systems used to high-intensity exercise takes time, and mentally adjusting to the rigors of an event that consumes anywhere from three to six hours can be as challenging as the physical aspects. If you're overweight or have a chronic medical condition affecting your training, it may take you longer to become ready for a marathon.
With the advent of organized marathon-training programs targeting newcomers, however, it's no longer uncommon for people to toe the line of a marathon within a few months of hitting the pavement for the first time.
While this is realistic for some, most experts, including Douglas and four-time Boston Marathon winner Bill Rodgers, advise waiting at least a year. Hunt suggests waiting 12 to 15 months. "I prefer my athletes to run a 15K to half-marathon race a few months before their goal marathon," Hunt says.
Some are even more cautious.
"If the goal is to run the entire marathon without stopping and walking, then I recommend at least 18 months to build up from no running to running 26 miles and 385 yards," said Pete Pfitzinger, a two-time U.S. Olympic marathoner and co-author of Advanced Marathoning.
Harness the Power of a Team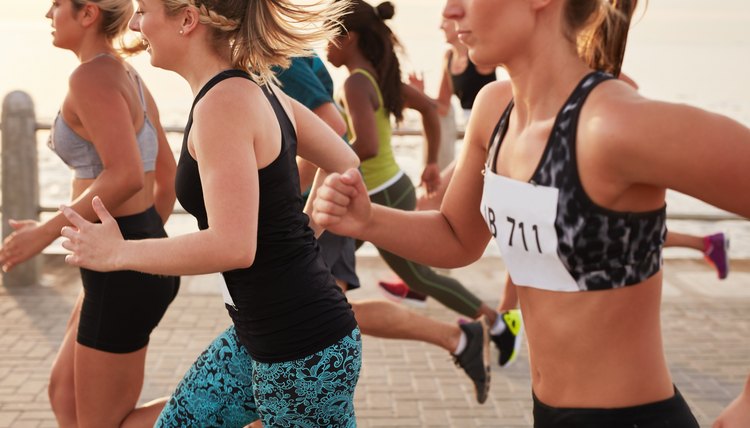 Halfpoint/iStock/Getty Images
Finding external support can be a critical factor in your marathon-training success.
When training for a marathon, having motivation from partners can make all the difference. Finding companions who are experienced but evenly matched in fitness is a bonus.
"The most important aspect of getting into running for most people is the social and fun aspect," said Greg McMillan, PhD, a prominent distance-running coach and the head of the McMillanElite training group in Flagstaff, AZ. "I strongly encourage runners to find others with which to train. It will make every aspect of running better."
Joining a running club can also help you meet like-minded runners who've been in your shoes and can help guide you through the often daunting process. Typically, clubs have specific faster-track workouts scheduled at the same time each week, and these are often led by a knowledgeable coach and followed by a bite to eat or other informal social event.
The emergence of training programs and fundraising opportunities offered by charitable organizations also has revolutionized the marathon scene. The Leukemia & Lymphoma Society's Team in Training, which has helped over half a million people finish marathons and raised more than $1 billion to fight cancer, as of 2011, offers four- to five-month in-person and online training programs.
Team LIVESTRONG provides gear, training tips, personal web pages and guaranteed entries to popular and field-limited races such as the Boston Marathon in exchange for fundraising.
With proper gear, training and motivation, you can go toe to toe with the best runners in the world — and benefit a good cause at the same time.
While there's no one-size-fits-all training program, some guiding principles can make the challenge of taking on the marathon not only manageable but also fun.
Begin with four to five sessions of running and walking per week, lasting from 20 to 30 minutes. If jogging continuously is too taxing, walk as much as you need. A ton of people finishing marathons today report being unable to jog more than a half-mile just one year earlier, so don't get discouraged.

After four to six weeks of this, you should not be as sore after each run. To keep your legs feeling fresh, try to stay off pavement as much as you can and take to grass and dirt trails.

You should increase your mileage by no more than 10 percent each week and cut back your running by a third every four weeks to maximize recovery. Expect to reach about 40 miles a week or more by the time you hit your maximum, working up to one longest run each week of 20 to 22 miles. This may take six to eight months.

Crosstrain. Some runners feel better running five days a week and riding a bicycle, swimming or using an elliptical trainer for a duration equal to a typical run — 40 to 60 minutes — to add variety and reduce the risk of overuse injuries.

Finally, stretch gently three or more times a week, focusing on the calves, quadriceps, hamstrings and glutes. Stretch each muscle group twice for about 30 seconds after a run — when your muscles are warm and supple — rather than before.
References
Resources
Writer Bio
Kevin Beck is the author of "Young Runners at the Top" and editor of the book "Run Strong." A senior writer for "Running Times" for over 15 years, he has also written for "Men's Fitness," "Competitor," "Triathlete," "Motiv Running," and other publications. Beck, a 2:24 marathon runner, holds a bachelor's degree in physics from the University of Vermont.