How to Remove the Belt on a Weslo Cadence Treadmill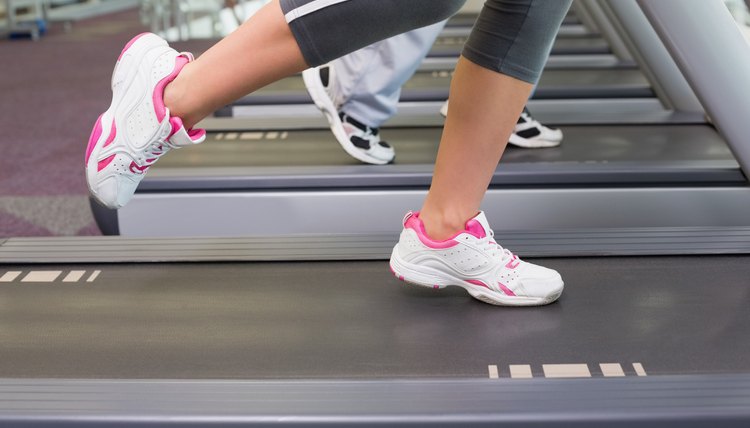 A worn treadmill belt can slip or bind and cause an injury. When the belt becomes worn, it is time to replace it. Removing the walking belt on a Weslo Cadence treadmill uses the same process as is used for any folding treadmill. It is helpful to have an assistant for this process.
Unplug your treadmill from the wall. Remove the motor hood by unscrewing the hood screws using a screwdriver or drill.
Mark the location of your rollers on the roller bolts using a Sharpie marker. This will allow you to tension the belt with more ease.
Loosen the walking belt at the rear of the treadmill by using a hex key to turn both the left and right sides of the rear roller counterclockwise. Remove the front roller adjustment bolt using a hex key in a counterclockwise direction.
Remove the deck bolts using a ratchet set or a crescent wrench. Turn these bolts in a counterclockwise direction to remove them.
Remove the screws from the rear roller using a screwdriver. Remove the plastic end caps from the rear roller. Remove the rear roller from the treadmill deck by sliding it out the side.
Remove the belt by sliding it off the front roller.
References
Writer Bio
Donivan Gillis began writing professionally in 2010, with his work appearing on LIVESTRONG.COM. He has been studying martial arts since 1996 and has been teaching since 2002. He studied business management at Polomar College in San Marcos, Calif.