What to Do During Basketball Tryouts?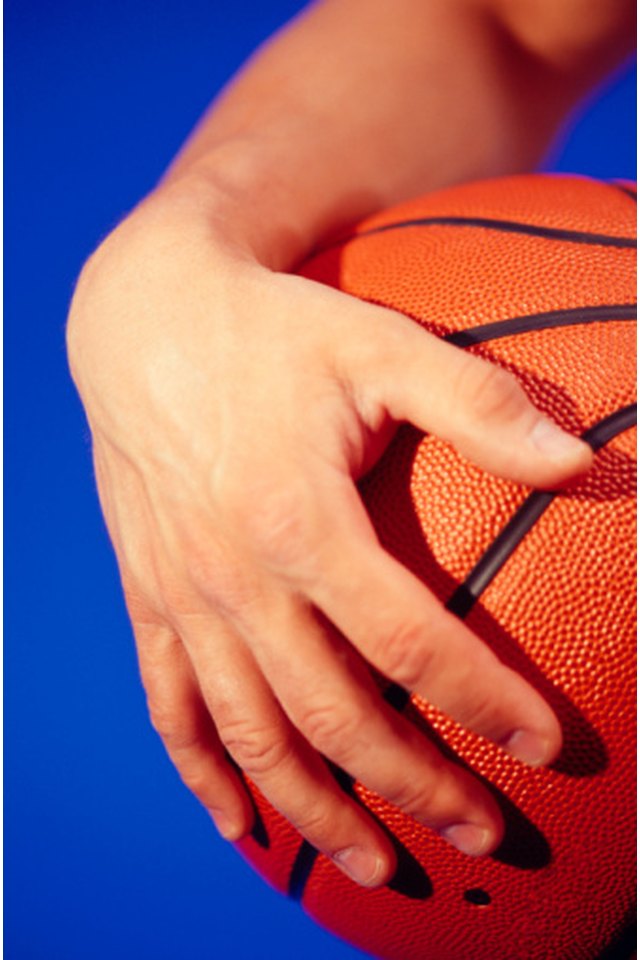 Basketball tryouts are a way for coaches to see your skills, how well you play in a game situation, your fitness level and your attitude. Your best approach to tryouts is to be the first one there and the last one to leave. During the tryouts, you want to show off your best skills while also demonstrating that you can follow the directions of the coach and be a good teammate in the process.
What to Expect
An average high school or recreation league basketball tryout might be one day or even two or three, with the length of time usually dependent on how many kids are trying out. It usually consists of some basic drills, such as layup lines and a three-man weave, followed by a demonstration of skills, such as jump shooting, dribbling full court, free-throw shooting and rebounding. The coaches also might run players through some of the offensive plays. Students trying out for the team will then be placed on teams for a scrimmage, which might be followed at the end with some sprint drills.
Tryout Tips
Coaches want to see players who are eager to learn and become better, so they're watching your attitude as much as your vertical leap. Hustle in everything you do. If the coach wants all the players to meet at midcourt, be the first one there. Listen carefully to directions given by your coach and try to follow them clearly, particularly if he's drawing up a play for you to run. Coaches might not give letter grades per se, but they take notes about every player, noting how much the player hustles, how aggressively he plays defense and rebounds, and how much he supports and encourages his teammates.
Skills to Practice
Every coaching staff is a little different, so every tryout is a little different, but in general the following skills are evaluated at tryouts and would be worth practicing beforehand: right-handed layups, left-handed layups, jump shots, jump shots off the dribble and off a pass, free throws, chest passes, bounce passes, overhead passes, baseball passes, rebounding, boxing out, jumping, footwork on defense, lateral movement, defensive positioning, dribbling, dribbling with a quick stop and start, crossover dribbling and speed dribbling.
Stay Positive
One of the most important things you should do during basketball tryouts is to stay positive, even if you miss a shot or make a poor pass. Don't laugh it off, but don't get down on yourself and let your coach think that you get frustrated easily. No one makes every shot and coaches know that some days the shots fall and some days they don't. But if they see good fundamentals and a winning attitude, they'll likely overlook a few missteps, especially if you come back a minute later and make a nice, crisp pass or go up aggressively after a rebound.
References
Writer Bio
James Roland started writing professionally in 1987. A former reporter and editor with the "Sarasota Herald-Tribune," he currently oversees such publications as the "Cleveland Clinic Heart Advisor" and UCLA's "Healthy Years." Roland earned his Bachelor of Science in journalism from the University of Oregon.