Do Boxing Shoes Fit Like Regular Shoes?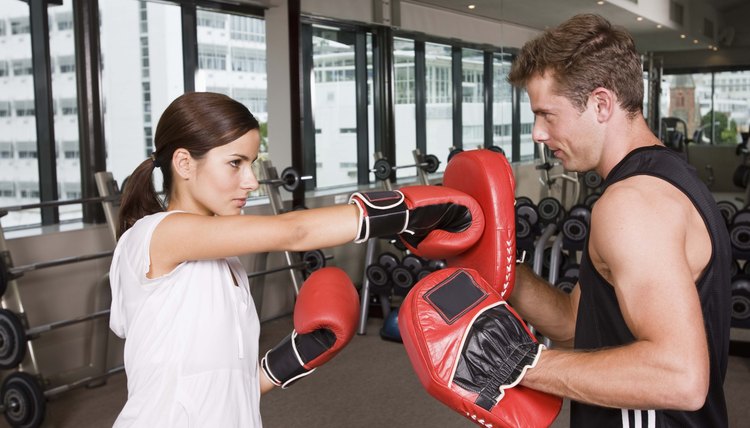 Boxers are known for being light on their feet. As a result, the proper footwear is a necessity. But boxing shoes are not necessarily known for their fashion. They serve a vital purpose in assisting the boxer while he is training or engaged in a competition. If you are wondering whether you can wear another form of shoes while you box, or if boxing shoes can be worn for other sports, you will need to understand their structure and purpose first.
Fit
In general, boxing shoes fit like regular shoes. They should fit the form of your foot but, given that they are higher, they support your ankle and lower shin. Boxing shoes should be comfortable – not too tight and not too loose. They must be tied snugly to protect your foot and prevent injury if you fall or misstep.
Weight
Boxing shoes are often lighter than other athletic shoes to help you move easily while you are boxing. Boxing shoes are made with lightweight materials that help to keep you cool if you are wearing socks or an ankle wrap. The materials in boxing shoes are also designed to absorb sweat.
Sizing
In general, boxing shoes are sized similarly to regular shoes. However, some manufacturers develop their own sizing and measurements. For example, many men's boxing shoes are true to size. However, boxing shoes for women may be sized up or down a size. When choosing a boxing shoe, review the sizing chart associated with the brand you are considering and choose the shoe based on what seems closest to your shoe size. It is always advisable to try on the shoe before purchasing it.
Pricing
The pricing of boxing shoes is comparable to other shoes, specifically athletic shoes. There is variability in price between brands, which allows you to find a boxing shoe that meets your needs and your budget.
References
Writer Bio
Shemiah Williams has been writing for various websites since 2009 and also writes for "Parle Magazine." She holds a bachelor's degree in business and technology and a master's degree in clinical psychology. Williams serves as a subject matter expert in many areas of health, relationships and professional development.