List of ASA Legal Slowpitch Softball Bats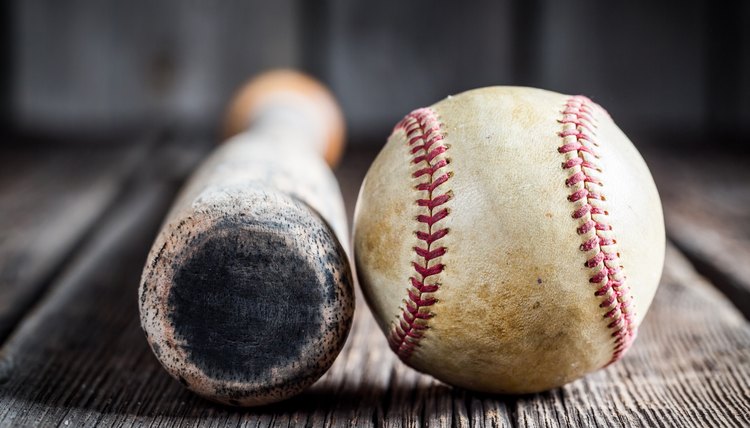 The Amateur Softball Association of America (ASA) sets bat standards, including those for bats used in slow-pitch softball. These standards keep play fair and safe for all participants. The ASA tests and certifies bats, updating an official list as needed when new bats meet the standards. The ASA also maintains a list of non-approved bats to help avoid confusion.
Manufacturers on the List
In February 2014, ASA includes 36 manufacturers on the list of approved slow-pitch softball bats. Some manufacturers, such as West Virginia Bat Company, have only one approved bat, while others, such as Louisville Slugger, have several. Manufacturers include Anderson Bat Company, Reebok, Combat, DeMarini, Easton, Mizuno and Worth.
Symbols to Look For
Look for the proper symbols imprinted on the bats to ensure you've picked ones approved by the ASA for slow-pitch softball. Some bats sport the ASA 2000 logo, which is a circle noting the bat as certified. The center of the logo has the year -- 2000 -- and says the bat conforms to the standards of ASA 2000. In 2004, ASA updated the standards and the logo. The 2004 certification logo is shaped like home plate and says "ASA Certified 2004." Updated again in 2013, the newest certification logo is simply the ASA shield, the same one used as the main logo for the association.
How ASA Picks Bats
The ASA uses a specific testing process to determine which bats meet the fairness and safety standards. To test a bat, the ASA shoots a softball at the bat at 105 mph, then measures the speed of the ball as it exits the bat. The ball must be traveling at 125 feet per second -- about 85 mph -- or less when it leaves the bat for the bat to become certified for use in slow-pitch softball.
Bats to Avoid
To make sure there's no question of which bats meet the standard, the ASA keeps a list of bats that were tested and approved at one point but no longer meet the standard. Through random tests of approved bats, the ASA identifies some that don't meet the standard because of changes in the manufacturing process or other factors; these bats end up on the non-approved list. The bats might show a certification logo, having been manufactured before the ASA revoked certification. All manufacturers that make bats that don't receive certification, or ones that no longer qualify for certification, also make bats that still meet the standard.