OTA Football: What Is an OTA in Football?
One of the many storylines of NFL training camps is who is showing up to OTAS, but what are they anyways? An NFL OTA is not a single event, it is an umbrella term that means organized team activity. OTAs refer to practices and team meetings in the off-season. In addition, OTAs can mean preseason team events such as morale-building boot camps and bowling excursions.
‌Key fact:‌ each NFL team is allowed to schedule a certain number of OTA's during the offseason per the Collective Bargaining Agreement, or CBA, with the NFL Player's Association.
When are OTAs?
NFL teams publish the dates of their scheduled OTA practices usually before the NFL draft. Practices are generally held in May and June and include veterans, recently drafted players and undrafted free agents invited as athletes.
What are the three major OTAs?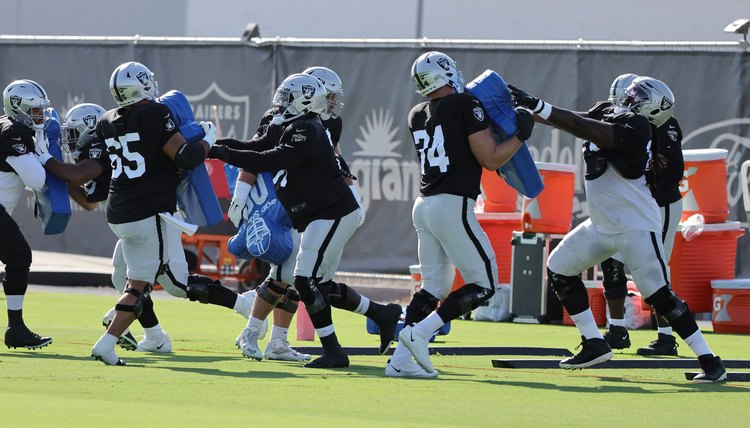 Philadelphia Eagles Offseason Workout
1. NFL Offseason workout programs
The first few weeks of the OTA window are strength and conditioning. Players lift weights, perform runs. Injured players are monitored on their rehabilitation and are limited to certain activities. This section of OTAs is all about getting in shape before performing on-field exercises.
2. Learning the NFL playbook
According to former NFL head coach and Super Bowl champion Jon Gruden, there are hundreds of plays in a typical playbook. Teams select between 75 and 100 pass plays and 15 to 20 run plays when assembling a particular week's game plan.
Playbooks and terminology vary from football team to football team. Systems take a while to learn if players change systems, so imagine the challenge for new drafted players and free agents changing teams. Wide Receivers like Tyreek Hill, who went to the Dolphins in 2022, or Allen Robinson, who went to the Rams in 2022, may use this time to learn the route trees in their new offense.
So, while OTA's are "voluntary", the expectation for new players and players who want to play come the regular season is to attend. Typically, only free agents who have not signed or players renegotiating contracts will skip Spring team activities.
3. Low intensity contact and mandatory minicamps
As the OTA window closes, teams move into phase three; the mini camps. Teams schedule up to 10 days of OTAs that contain full non-contact practice. While no tackling and full speed blocking is allowed, teams can line-up and engage each other to practice plays and partake in team drills. These are usually rookie minicamps filled with the shiny new draft picks and undrafted diamonds in the rough.
Veterans Minicamp: teams can schedule up to 4 days of mandatory practice for veteran players. With few caveats, all signed players are required to attend. These mandatory practices do not allow live contact, but provide the initial feedback to coaches on how the new team will perform.
Rules for additional voluntary veteran minicamp:
Must be conducted prior to the NFL Draft
No earlier than week three of the club's offseason workout program
After at least one week of the two weeks of Phase One activities
Teams in OTA are limited to the amount of full contact activity, per the collective bargaining agreement. In fact, in 2022, the Washington Commanders and Coach Ron Rivera were fined by the NFL for exceeding contact drills to gain a competitive edge.
Do new coaches get more OTA time?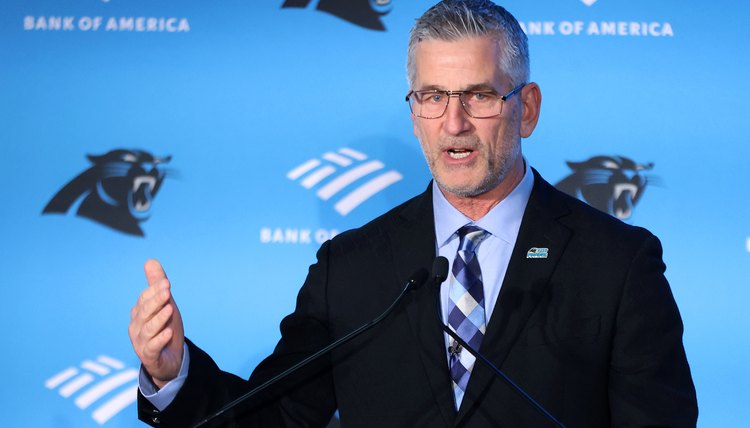 Philadelphia Eagles Offseason Workout
Teams with new head coaches are allowed an additional voluntary veterans minicamp to help install new playbooks and new systems. In 2023, five clubs will hold voluntary veteran minicamps.
Arizona Cardinals - Jonathan Gannon
Carolina Panthers - Frank Reich
Denver Broncos - Sean Peyton
Houston Texans - Demeco Ryans
Indianapolis Colts - Shane Steichen
Contract Strategy
When a disgruntled player wants to renegotiate his contract or wants out of his contract period, he sometimes sends a less-than-subtle sign by not attending an OTA.
While attending OTAs is not mandatory according to the terms of the collective bargaining agreement between the NFL and players' union, teams, fans and even some players tend to look down upon other players who fail to attend an OTA.
Sample Spring OTA Schedule
First Day: April 18
OTA Offseason Workouts: May 23-24, May 26, June 1-3, June 13-14, June 16-17
Mandatory Minicamp: June 7-9
Players will begin the off-season workout program on April 18, with OTAs beginning at the end of May.
First Day: April 11
Voluntary Minicamp: April 25-27
OTA Offseason Workouts: May 23-24, May 26, May 31-June 1, June 3, June 6-7, June 9-10
Mandatory Minicamp: June 13-15
First Day: April 18
OTA Offseason Workouts: May 24-25, June 1-2, June 6-7, June 9-10
Mandatory Minicamp: June 14-16
Writer Bio
Blaise is a Freshman at the University of Missouri, studying Journalism at the world-renowned J school. He is the host of the Fast Five Podcast with his Childhood friend Sam Sinclair and interns with the Sports AI platform Pine Sports. He is a huge fan of the Kansas City Chiefs and the St Louis. Cardinals and hopes to cover them professionally in his near future.