What does fact checked mean?
At SportsRec, we strive to deliver objective content that is accurate and up-to-date. Our team periodically reviews articles in order to ensure content quality. The sources cited below consist of evidence from peer-reviewed journals, prominent medical organizations, academic associations, and government data.
The information contained on this site is for informational purposes only, and should not be used as a substitute for the advice of a professional health care provider. Please check with the appropriate physician regarding health questions and concerns. Although we strive to deliver accurate and up-to-date information, no guarantee to that effect is made.
Thera-Band Rhomboid Exercises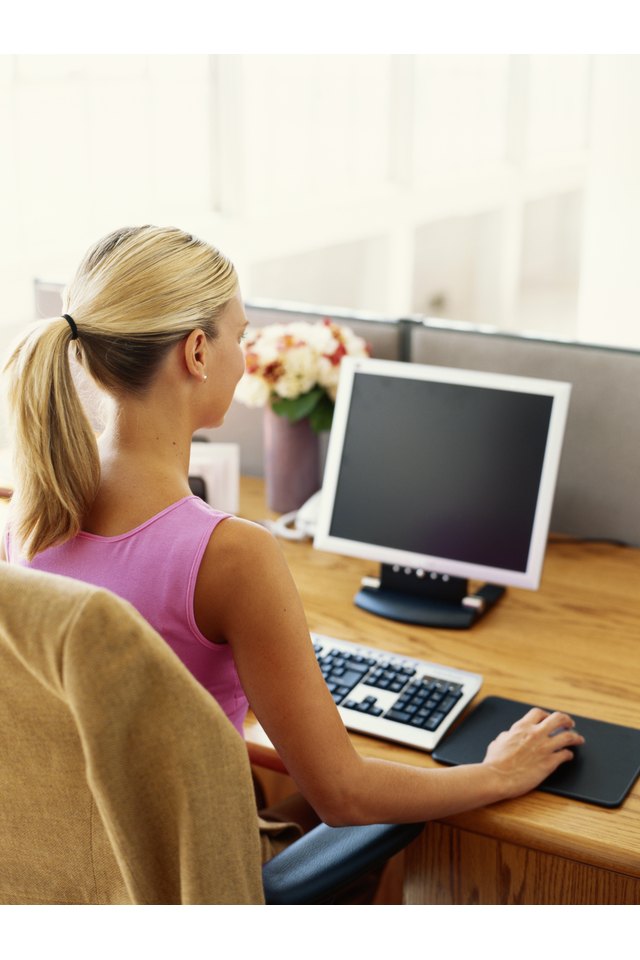 Thera-Band is a brand of elastic resistance exercise products made by the Hygenic Corporation. They make exercise bands and tubing in eight resistance levels. You can do most any strength exercise with a Thera-Band tubing or band. To work your rhomboids -- muscles in your upper back -- perform pulldowns and rows.
Rhomboids
The rhomboids are rectangular-shaped muscles in your upper back. They run from your spine, diagonally across your upper back and attaches to your scapula, or shoulder blade. You have a rhomboid major and minor muscle on each side of your spine. Collectively, the rhomboids are responsible for scapula adduction, pulling your shoulder blades together, and scapula downward rotation, moving your shoulder blades together and down. To work the rhomboids through scapula adduction, do the Thera-Band row and retraction exercises and to work the rhomboids through downward rotation, do the Thera-Band pulldown exercise.
Pulldown
To do the Thera-Band pulldown exercise, attach the band above your head to a secure object, such as a pullup bar or railing. Use the Thera-Band door anchor, if you have one, to attach the band to the top of a doorway. Stand facing the band and hold one end in each hand. Start with your arms extended overhead, palms facing each other. Step back away from the anchor until you have tension in the band. Pull your shoulder blades down and together to start the movement. Bend your elbows, pulling them down and past your sides.
Seated Row
Sit on a chair or bench to do the Thera-Band seated row. Attach the band around an object that is waist-high when you are sitting down. Sit down, holding one end of the band in each hand with your palms facing each other. Extend your arms in front of you so they are parallel to the floor. If you have slack in the band, slide your seat back until the band is taut. Pull your shoulder blades together, bend your elbows and pull them back past your sides.
Scapular Retraction
Stand upright and hold the band in front of your chest with your upper arms against your sides and a 90-degree bend in your elbows. Your palms should be facing each other. If you have slack in the band, grab the middle of the band, instead of the ends. Keep your upper arms next to your sides and pull your hands away from each other, squeezing your shoulder blades.
References
Writer Bio
Based in Austin, Texas, Jolie Johnson has been in the fitness industry for over 12 years and has been writing fitness-related articles since 2008 for various websites. She received her Bachelor of Arts in English and philosophy from the University of Illinois.