Why Did Michael Jordan Wear Number 23?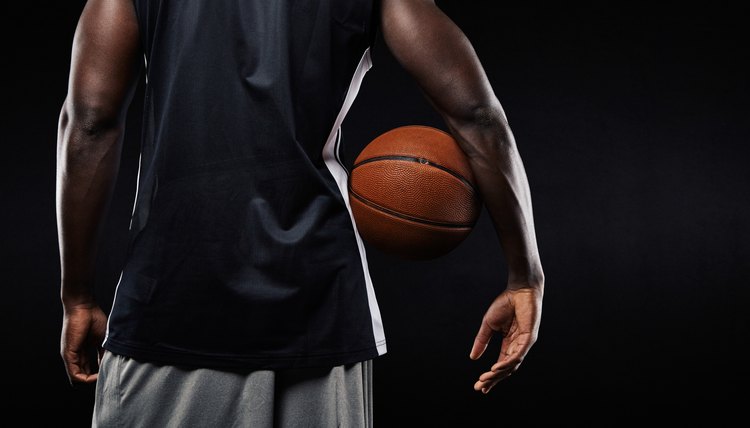 For basketball fans across the country, the No. 23 often conjures up images of Michael Jordan soaring across a basketball court in a Chicago Bulls jersey. Considered one of the NBA's greatest players, Jordan remains one of the most well-known athletes years after his retirement. Whether you cheer for the Bulls, the story behind Jordan's choice to wear number 23 is a heartwarming story of Jordan's family ties.
Michael Jordan
Born into a middle-class family in 1963, Jordan grew up in Wilmington, North Carolina. The fourth of five children, Jordan spent his childhood and adolescent years playing sports. After playing three seasons of college basketball at the University of North Carolina's Chapel Hill campus, Jordan was drafted for the Bulls in 1984. The team went on to win world championships in 1991, 1992 and 1993. In 1993, Jordan retired from the Bulls to play professional baseball. In 1995, Jordan returned to the Bulls and helped them secure another world championship. By his final retirement with the Bulls in 1999, Jordan had helped lead the team to six NBA championships.
Number 23
As a child, Jordan's favorite number was 45, his brother Larry's basketball jersey number. When Michael started playing high school basketball, Larry was already using the No. 45 jersey. Michael chose to halve Larry's number, which rounded up to 23. Jordan continued to wear the number 23 for college and professional basketball. Jordan's jersey number was retired after his first retirement from the Bulls. After returning to the Bulls in 1995, Jordan wore the number 45 jersey for just one season before returning to his original 23 jersey.
Larry Jordan
Just one year older than Michael, Larry Jordan was also heavily involved in sports since childhood. In fact, in the book "Playing For Keeps, Michael Jordan and the World He Made," author David Halberstam claims that Larry was "a formidable athlete in his own right, though he was packaged in a wrong-sized body." Several inches shorter than brother Michael, Larry's stature never allowed him to excel in basketball the way that Michael had. Still, Larry played professional basketball for Chicago in their "6-4 and under professional basketball league."
Fun Fact
From 2004 to 2010, superstar LeBron James played with the No. 23 jersey on the Cleveland Cavaliers professional basketball team. In November 2009, LeBron publicly announced that he was considering a number change out of respect for his hero, Michael Jordan. Upon becoming a free agent in July 2010, James filed the paperwork to change his jersey number from 23 to 6. Just days later, James announced he was leaving the Cavaliers to play for the Miami Heat.
References
Writer Bio
Krista Sheehan is a registered nurse and professional writer. She works in a neonatal intensive care unit (NICU) and her previous nursing experience includes geriatrics, pulmonary disorders and home health care. Her professional writing works focus mainly on the subjects of physical health, fitness, nutrition and positive lifestyle changes.