Athletic Training Scholarships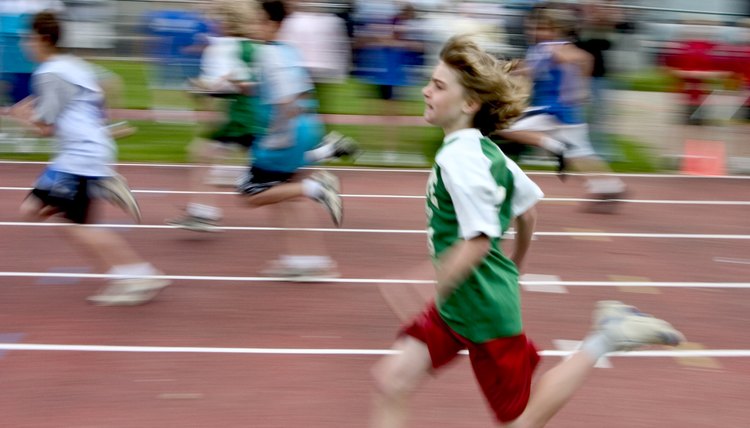 According to College Board, the annual cost of an undergraduate degree ranges from $15,000 for an in-state school to $35,000 for an out-of-state school. Billions of dollars are awarded from a variety of resources including state and federal agencies, private companies and organizations and colleges and universities. This money, in the form of scholarships, grants and awards, is merit-based, performance-based, program-based and needs-based. Scholarships for specific academic programs, such as athletic training, are available from colleges, organizations and foundations.
Athletic Training
Athletic training is part of the field of sports medicine focusing on the care of athletes in a high school, college or professional sports setting. Athletic trainers specialize in the evaluation, diagnosis, treatment and rehabilitation of sports injuries. Upon completion of a bachelor's degree in athletic training, candidates take a national certification exam. Upon successful completion of the degree and exam, the candidate earns the credential of certified athletic trainer. The University of North Carolina at Charlotte estimates the average annual salary of an athletic trainer at $44,000.
University Scholarships
Scholarships awarded by colleges and universities can be merit-based, program-based or needs-based. Many schools offering athletic training degrees award scholarships for sophomores and juniors in the program that have maintained a pre-determined grade point average and have demonstrated specific skills and abilities. Other scholarships for athletic training are based on financial need.
Organization Scholarships
The National Athletic Trainer's Association, or NATA, founded in 1950, is a not-for-profit organization with a current member base of over 20,000. The NATA mission statement includes the enhancement of quality care for athletes through education and research. The National Athletic Trainer's Association Research and Education Foundation annually awards between 50 to 75 scholarships averaging $2,300 each for members. Within NATA, there are endowments such as the John A. Mayes Scholarship for $50,000 awarded for ethnically diverse athletic-training students.
There are 10 regional affiliates throughout the country offering one year scholarships ranging from $500 to $1,000 for full-time undergraduate or graduate students majoring in athletic training based on academics, character and activities.
Foundation Scholarships
Foundation scholarships include non-profit as well as profitable organizations. The NIX Healthcare Foundation, a non-profit, charitable organization based in Texas, offers scholarships for students majoring in athletic training and nursing based on academic achievement and financial need.
The National Football League has combined with NATA and Professional Football Athletic Trainers Society Foundation, or PFATS, awards scholarships and internships for ethnic and minority students.
References
Writer Bio
Luann Voza teaches both math and science in an elementary school setting and physical education in a college setting. A former fitness-club owner, Voza has taught group fitness classes in step, aerobics, yoga, Pilates and kickboxing. As a bodybuilder, she held the title of Ms. New Jersey Lightweight Division Winner. Voza has a master's degree in exercise physiology and a doctoral degree in education.