Exercise After Liposuction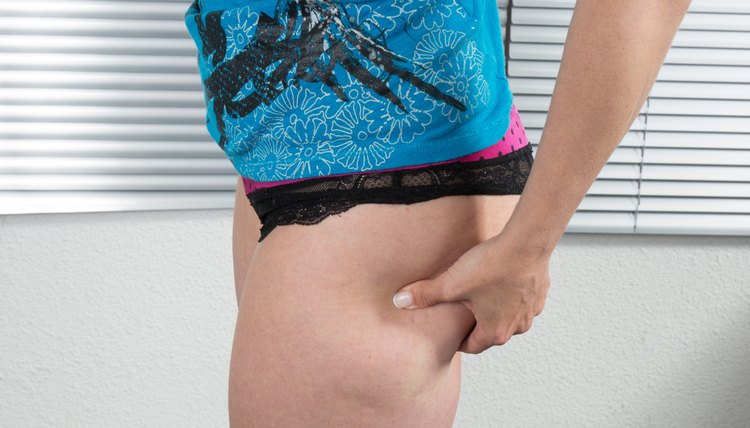 Liposuction is a cosmetic procedure that removes excess fat deposits from various sites on the body. Liposuction is a simple procedure that has a fairly short recovery time of one to two weeks. Although general activity can be resumed within one or two days, special considerations need to be taken with resuming exercise routines.
General Guidelines
Patients who have undergone liposuction should generally be able to perform light physical activity one to two days after the procedure. Light activity would include general household duties and easy walking. Light activity is important to help avoid blood clots after surgery. As noted by Liposuction.com, plastic surgeons generally recommend that individuals begin exercising at 25 percent of their usual routine after surgery and only increase as tolerated. Plastic surgeons will provide specific recovery guidelines prior to the surgical procedure.
Aerobic Exercise
Light aerobic exercise, mainly walking, is recommended within two days of a surgical procedure. Every individual responds to surgery differently and should listen to their own bodies and respect limitations when returning to exercise. Exercise routines should be returned to slowly and at a much lower intensity level than one may be used to. Most surgeons recommend waiting three weeks post-op to return to higher impact aerobic activities such as running and aerobics.
Resistance Exercise
Resistance exercise can be returned to the second week after surgery. As with aerobic exercise, resistance routines should be entered into slowly and should be increased only as tolerated. Individuals should pay special attention to the way their bodies react during and after exercise. Medical attention is necessary if any pain, discomfort or drainage result from resistance exercise. Some exercises may need to be avoided in the first few weeks post-op if they target the area of the body on which the procedure was performed. Once incisions are healed well and bruises begin to disappear, these exercises can be resumed as tolerated.
Liposuction Maintenance
Liposuction is not a quick fix for weight loss. After the procedure, it is important for individuals to make positive lifestyle changes to maintain the changes achieved through cosmetic surgery. A healthy balanced diet and regular exercise plan are key. Without regular exercise, liposuction patients are more likely to be unhappy with their long-term results.
References
Grazer FM, de Jong RH. Fatal outcomes from liposuction: census survey of cosmetic surgeons. Plast Reconstr Surg. 2000;105(1):436-446; discussion 447-448. doi:10.1097/00006534-200001000-00070
Stephan PJ, Kenkel JM. Updates and advances in liposuction. Aesthet Surg J. 2010;30(1):83-97; quiz 98-100. doi:10.1177/1090820X10362728
Benatti FB, Lira FS, Oyama LM, do Nascimento CM da PO, Lancha AH Jr. Strategies for reducing body fat mass: effects of liposuction and exercise on cardiovascular risk factors and adiposity. Diabetes Metab Syndr Obes. 2011;4:141-154. doi:10.2147/DMSO.S12143
Khanna A, Filobbos G. Avoiding unfavourable outcomes in liposuction. Indian J Plast Surg. 2013;46(2):393-400. doi:10.4103/0970-0358.118618
Stephan PJ, Dauwe P, Kenkel J. Liposuction: a comprehensive review of techniques and safety. In: Peter RJ, Neligan PC, eds. Plastic Surgery, Volume 2: Aesthetic Surgery. 4th ed. Philadelphia, PA: Elsevier; 2018.
Writer Bio
Amanda Davis began writing in 2010 with work published on various websites. Davis is a dietetic technician, registered, personal trainer and fitness instructor. She has experience working with a variety of ages, fitness levels and medical conditions. She holds a dual Bachelor of Science in exercise science and nutrition from Appalachian State University and is working toward her master's degree in public health. Davis will be a registry eligible dietitian in May 2015.