The Best Cushioned Walking Shoes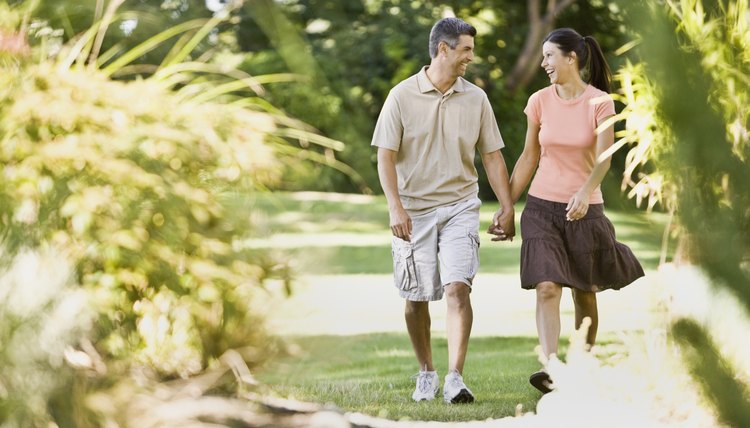 For optimal comfort while working out, investing in a pair of highly cushioned walking shoes makes quite a difference. Walking is a low-impact exercise, but without the right shoes, you can feel pain in your joints or muscle soreness. In addition, finding the best shoes for you and your body can help reduce your chances for injury.
Cushioning Features
The best walking shoes have ample cushioning to protect the ball of your foot, rather than your heel, as in running shoes. When walking, most of the force when your foot strikes the ground occurs in the arch area of the foot. Because of this, the best walking shoes offer substantial support and cushion in this area.
The Best Brands
According to "Consumer Reports," the best brands for walking shoes include Asics, Brooks, New Balance and Nike. Models are designed to specifically offer motion control, stability, cushioning and lightweight performance. The Brooks Addiction Walker, for example, is a motion control shoe that offers extra support and cushioning. Pricing for shoes varies depends on which model you purchase, and companies tend to release new models on a quarterly basis. As of publication, prices range from as low as $50 up to $140 per pair.
References
Writer Bio
Lora Mays is a RRCA-certified running coach. She has been running for more than 15 years and coaching since 2010. She has published articles on Plum Deluxe and in "Variance Magazine," among other publications. Johnson holds a Bachelor of Arts in professional strategic communications from the University of Minnesota.