Alabama Law for Driving a Golf Car on the Streets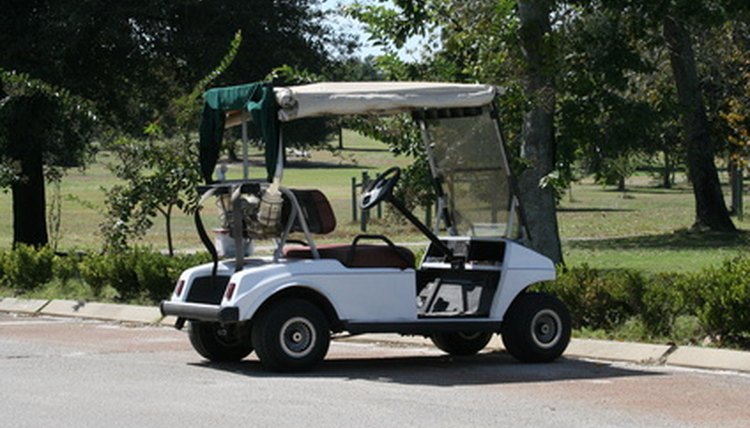 Although the State of Alabama does not permit the golf carts that you'll find at a course to operate on public roadways, it does provide for Low Speed Vehicles to be registered for street use.
Low Speed Vehicles
According to Robyn Litchfield, Information Specialist with the Alabama Department of Public Safety, low-speed vehicles (LSVs) may be driven on public roads if they conform to federal and state regulations governing safety and emissions, as well as to state anti-theft regulations.
A Significant Upgrade from the Golf Cart
The state of Alabama requires that an LSV have a 17-digit Vehicle Identification Number (VIN), just as you'll find in any automobile, and that the LSV have a Manufacturer's Statement of Origin. The Statement of Origin must certify that the LSV complies with state safety regulations or with Title 49 in the Code of Federal Regulations. Among the requirements for LSVs to be licensed for street use, they must have Department of Transportation-approved windshields, seat belts, mirrors, four-wheel brakes, headlights, taillights, and directional signals.
Quacks Like a Duck, But Isn't One
Terry Benbow, of Monroeville Golf Cart and Trailer Sales, in Monroeville, says that in Alabama, comparing street-legal LSVs to golf carts is like comparing oranges to tangerines. "Legal LSVs look like golf carts and have the characteristics of golf carts--you can even take them on the course--but that's where the similarity ends." According to Mr. Benbow, the LSVs in Alabama are invariably electric.
References
Robyn Litchfield, Information Specialist, Alabama Department of Public Safety
Terry Benbow, Monroeville Golf Cart and Trailer Sales, Monroeville, AL
Writer Bio
Jan Stowell began his writing career after retiring from the Syracuse Fire Department in 1995. He has written on varied subjects, including college basketball, hiking the Appalachian Trail and bungee-jumping in South Africa. Stowell's work has appeared in national and international newspapers, including his hometown "Syracuse Post-Standard," "The Washington Post," and Cape Town's leading newspaper, the "Cape Times."