Babe Ruth Baseball Rules & Regulations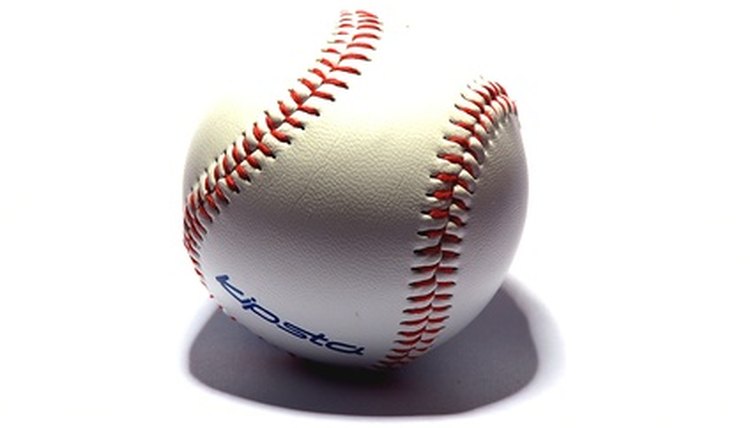 Babe Ruth League involves nearly one million young players, both in baseball and softball. It started out as a program to provide organized baseball for kids who had outgrown Little League age limits. The league follows the general rules of baseball and softball and relies on volunteers to keep programs going across the country.
Age Brackets
Babe Ruth League baseball is broken down into two main programs for teen boys: A 13- to 15-year-old division and a 16- to 18-year-old division. Kids who are ages 5 to 12 can play Cal Ripken League baseball, which is part of the Babe Ruth League program and an alternative to Little League. Babe Ruth League Softball has leagues set up for girls ages 4 to 18. And for ballplayers ages 5 to 20 with mental or physical challenges, there is Bambino Buddy Ball, in which volunteers (of any age) help the players swing the bat, run the bases and catch and/or throw in the field.
Bat dimensions
Wooden bats that meet the Major League Baseball Official Rule specifications of being no more than 42 inches in length and 2 3/4 inches in diameter (at the thickest part), are allowable for Babe Ruth League play. In 2010, however, the diameter of metal bats was limited to no more than 2 5/8 inches for use in Babe Ruth League games.
Dual Participation
Babe Ruth League players, including baseball and softball players, may participate in other baseball and softball programs that overlap or coincide with the Babe Ruth season only if that particular league has no rules against it. Babe Ruth League rules allow for individual regional leagues to establish their own rules on dual participation.
Cleats
Metal cleats are allowed only for the Babe Ruth League 13- to 15-year-old and 16- to 18-year-old divisions. Players in Cal Ripken Baseball or Babe Ruth Softball are not allowed to wear metal cleats on their shoes.
Trips to the Mound
As in Major League Baseball, Babe Ruth League rules state that if a manager makes two trips to the mound, the pitcher must be removed from the game as a pitcher. In other words, he may still play, but he must move to another position on the field. Babe Ruth rules also clearly state that the manager cannot try to circumvent these rules by conferring with the catcher or another infielder. These rules are in place to help prevent delay of the game.
Age Determination
A player's ​league age​ for a particular season will be considered the age that player is on May 1 of the calendar year of that season. That applies to the traditional spring season as well as leagues that have fall ball programs. The rule also applies to baseball and softball players at all levels of Babe Ruth and Cal Ripken programs.
References
Writer Bio
James Roland is the editor of a monthly health publication that has approximately 75,000 subscribers in the United States and Canada. Previously, he worked as a newspaper reporter and editor, covering issues ranging from the environment and government to family matters and education. He earned a bachelor's degree in journalism from the University of Oregon.