How to Become a Professional Female Basketball Player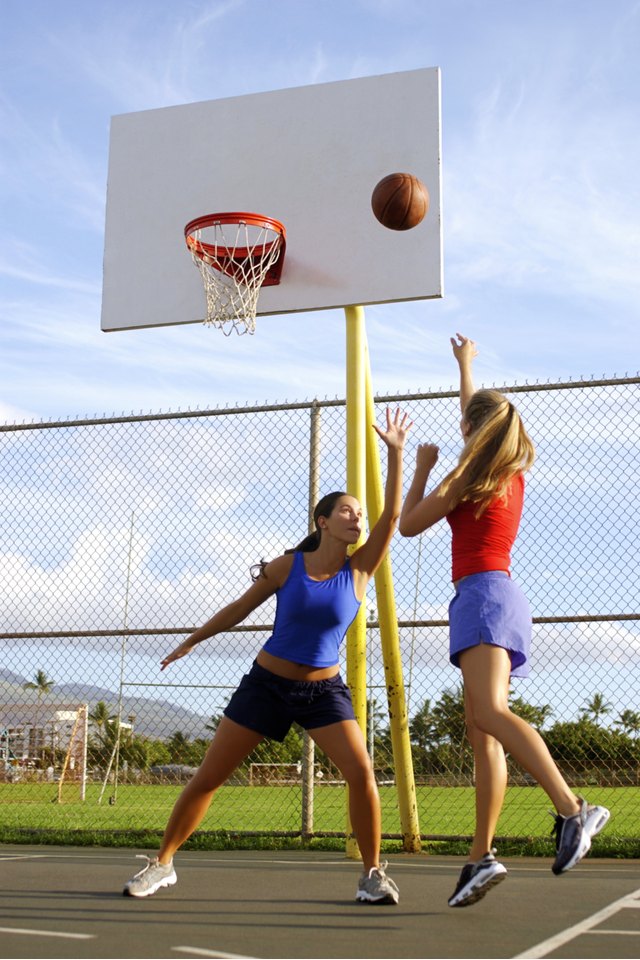 The Women's National Basketball Association is a viable path for women to pursue the dream of playing basketball at a professional level. Getting there is difficult, however, as only 1 percent of female college basketball players go on to play professional women's basketball, according to the Georgia Career Information Center.
Develop your basketball skills as much as possible, both with a team and on your own time. For any sport, your ability to play that sport well will be a central factor in getting to play professionally. Ball handling, passing and shooting are all necessary skills.
Ask for advice on how to improve your game. Your current coach and your fellow teammates will be able to point out what areas of your game are lacking and need to be developed.
Do physical training several times a week in addition to practicing basketball skills. Professional female basketball players are both highly skilled with a basketball and also elite athletes. Strength training and plyometrics should both be practiced to improve physical ability.
Attend college or university and play basketball on a varsity team. The WNBA requires that all American players complete either a four-year degree or wait four years after graduating high school to play. Statistics from the NCAA show that 1 percent of players who get a college degree go pro, whereas only 0.02 percent of players who complete only a high school degree go pro, according to the Georgia Career Information Center.
Wait to be invited to the WNBA draft, based on what scouts think of your college or university play. If you are not invited to the draft, attend a tryout session with a professional team.
References
Writer Bio
Stuart Robertson has been freelance writing since 2008, covering topics such as health, environmental issues and technology for websites such as Chiff.com and Environmental Graffiti. He has a bachelor's degree in political science.