Buffalo Bills Super Bowl History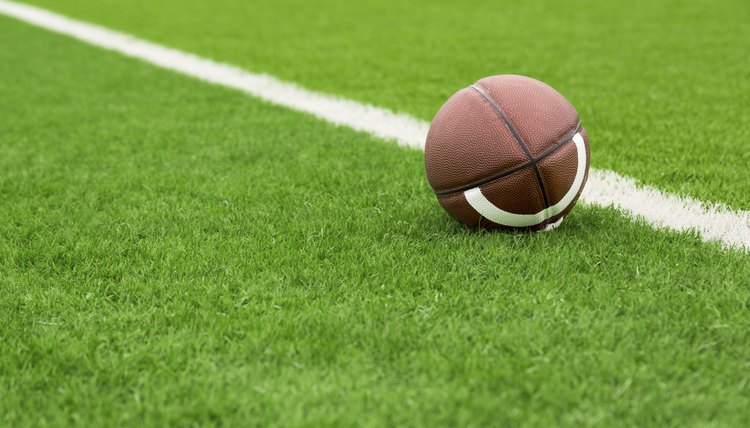 In the early 1990s, the Buffalo Bills appeared in an unprecedented four straight Super Bowls. No other team has ever done so. The Buffalo Bills team did not win a Super Bowl game though, and their 0-4 record forever marks the agony of coming in second.
The Bills have yet to return to the Super Bowl.
The Buffalo Bills won two league championships in 1964 and 1965, playing in the American Football League (AFL). The American Football League merged with the NFL in 1970.
Super Bowl XXV
Under coach Marv Levy, the Bills' string of Super Bowl appearances began in January 1991, when they faced the New York Giants in Super Bowl XXV. The game was widely considered one of the best in Super Bowl history, with multiple lead changes and a pair of gutsy teams battling toe to toe. In the end, it came down to a 47-yard field goal kick from Buffalo kicker Scott Norwood. His missed it -- cementing the Giants' 20-19 victory.
Super Bowl XXVI
In some ways, the Bills never recovered from that missed kick. The next year, they again thrashed their American Football Conference rivals in the playoffs and headed into the Super Bowl, looking for the championship trophy. They were stopped by the Washington Commanders, who, under coach Joe Gibbs, built a commanding halftime lead that Buffalo couldn't overcome. The Bills lost again, by a score of 37-24.
Super Bowls XXVII and XXVIII
It was the Dallas Cowboys who sealed the Bills' 0-4 Super Bowl record. Led by Quarterback Troy Aikman and running back Emmitt Smith, the Cowboys dominated the NFL in the early 1990s. The Bills simply couldn't compete with the dominate team in either of two consecutive Super Bowl matchups. Super Bowl XXVII was a 52-17 blowout and Super Bowl XXVIII was only marginally better with a final score of 30-13.
Famed Players
Despite the heartbreak, the Super Bowl Bills left a proud legacy. Three players on those teams -- quarterback Jim Kelly, running back Thurman Thomas and wide receiver James Lofton -- were eventually selected to the Pro Football Hall of Fame, along with head coach Marv Levy.
A Player's Legacy
A poignant moment in Super Bowl history came from wide receiver Don Beebe, who, in the midst of the Super Bowl XXVII rout, ran down showboating defensive tackle Leon Lett to strip the ball away and deny the Cowboys a touchdown. The gesture had no effect on the outcome of the game, but became an enduring example of never giving up.