How to Calculate Field Goal Distance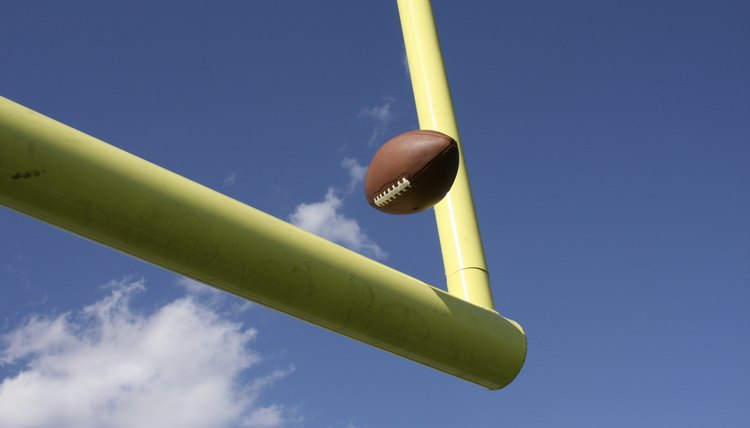 The field goal serves as a decisive, sometimes game-ending weapon as the clock ticks down in a tight football game. The pressure mounts as the team grinds down the gridiron, looking to get into the kicker's range. Cut the intensity with cold, hard math -- add 17 yards to the place of the ball to calculate the field goal's distance.
Add the Extra Yardage
It's easy enough to see where the ball is marked, but you need to add the extra yards provided by the end zone and the placeholder. The end zone spans 10 yards from the goal line to the goal posts, and the placeholder lines up about seven yards behind the long snapper. This adds 17 yards to the kick attempt on top of where the ball is placed on the field. A ball downed on the 40-yard line would be a 57-yard field goal attempt, which is near the maximum of most NFL kicker's competitive ranges. The temperature, altitude, wind and leg strength of the kicker also help dictate range.
Writer Bio
Christopher Michael began writing in 2010 for Break.com. He received a Bachelor of Arts in English from the University of Massachusetts, Amherst. Writing sports and travel articles helps support his professional baseball career, which has taken him to 49 states, five continents and four oceans.