Difference Between Men's & Women's Basketball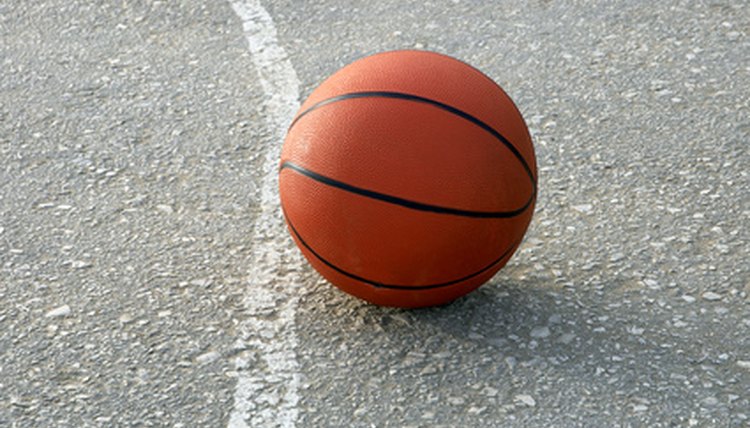 There are several differences between the way men and women play basketball. Some of the differences have to do with rules, while others are related to general style of play. Some major differences can be observed at the professional level where season length and pay scale are hugely different between men and women. Additionally, the history of the sport with respect to both genders varies greatly in several ways including the rules and traditional clothing.
Current Rules
In college and high school, women play with a 30-second shot clock, while men play with a 35-second shot clock. In other words, women have 30 seconds to hit the rim before giving up the ball while men have 35 seconds. In addition, in men's college and high school basketball, the ball must be advanced past the half-court line within 10 seconds (eight seconds in professional play). Women have no time limit, and may keep the ball behind the half-court line for the duration of the shot clock if they wish.
Style of Play
Women statistically have smaller vertical leaps than men. According to JumpsHigher.com, the average vertical leap of a woman between the ages of 21 and 25 is 14.1 inches, while the average vertical leap of a man in the same age range is 22.1 inches. Because of this discrepancy, men tend to play basketball at a higher level, vertically speaking, than do women. Men leap higher for rebounds and shots than women do, and thus the slam dunk is an iconic part of the game of men's basketball, whereas in women's basketball it is nearly nonexistent.
Season Length
In the National Basketball Association and Women's National Basketball Association the length of the season is not at all comparable. The NBA regular season is 82 games long with four post-season playoff series with a maximum of seven games each. The most games one NBA team could play in a season is 110. As of 2010, the WNBA regular season is 34 games long with three post-season series totaling a maximum of 11 games. The highest number of games a WNBA team could play in a season is 45.
Scale of Pay
The pay scale in professional basketball is weighted heavily toward men. While it is true that men play many more games than women, payment is still far from even. The minimum WNBA salary as of 2010 is $34,500 and the maximum is $95,000. On the other hand, the minimum NBA salary is $457,588 and the maximum is a little more than $24.8 million.
History
The game of basketball was invented in Canada by James Naismith in 1891. Men started playing the game that year. Women caught on shortly after, in 1892. In those years, women wore floor-length dresses while playing basketball. In 1896, women switched to bloomers. In the early 1900s women played one game on three courts simultaneously. In 1938, the three courts were lessened to two, and six players played on the court at a time instead of 11. It was not until 1971 that women adopted the full-court, five person game that had been played by men for decades.
References
Writer Bio
Based in Washington, D.C., Jacob Bourne has been writing mostly sports-related articles since 2004. His work has been featured on NewYorkDailyNews.com, DCSportsFan.com, and the Pioneer Log. Bourne graduated from Lewis & Clark College in 2009 with a B.A. in communication and Latin American studies.