How to Enter the Tour De France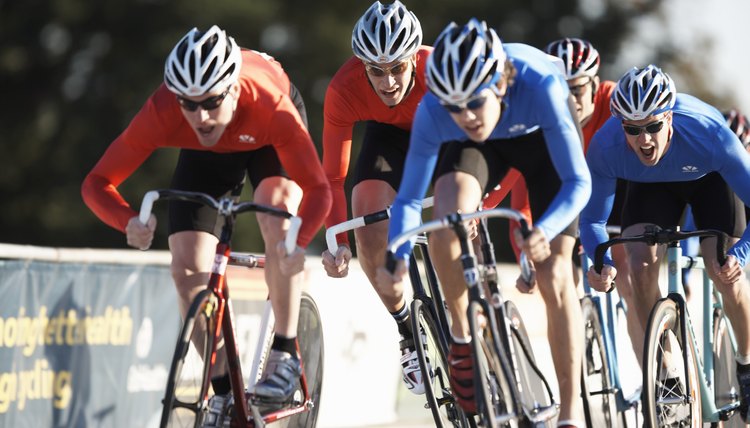 As arguably the world's premier cycling race, the Tour de France isn't open to any athlete with a fancy bike and a dream. Though a individual rider is crowned champion and top cyclists may become famous, the Tour de France ultimately is a team competition. Riders enter as part of a team rather than as lone individuals, so entering the event requires winning a spot on a top squad.
Get On A Team
The Tour de France invites teams to enter based on their place in the International Cycling Union rankings, and adds some wild-card team entries to the field as well. Getting into the race requires performing well enough in key races that you earn an invitation to join an elite squad. You then need to be one of the nine riders teams customarily enter. This doesn't necessarily mean you need to be one of the nine fastest riders – because racers take on specific roles to benefit their team, an ability to shine on the climbing stages may be more valuable to a specific the team than raw speed over flat areas. One other important note: to enter the Tour de France as a rider, you have to be male. As of 2014, women haven't been allowed to compete in the event.