An Example of a Coach's Letter of Intent to Return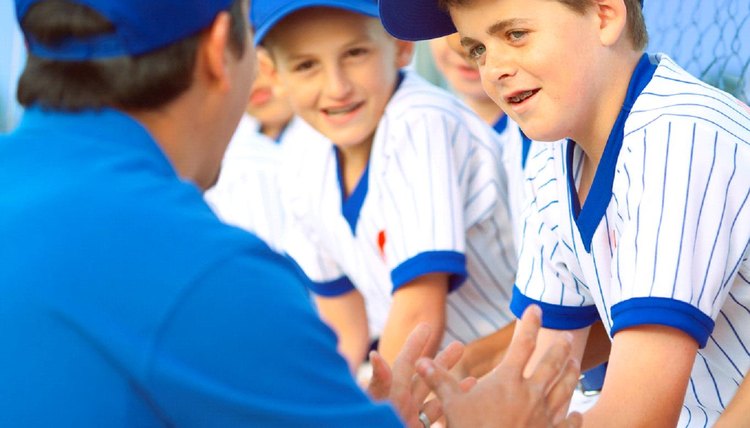 Teaching youngsters the art of sports is a joy and honor that not only benefits a player, but also the coach who turns into a great mentor. Many coaches stay in positions for decades because of the great rapport they create with the community. Having a coach let their school or organization know they want to return is much easier than saying they want to leave.
Verbal Commitment
Talk to your athletic director or organization president and verbally let them know you are returning to the team. If your performance the previous year is satisfactory, than they will be thrilled that the mutually beneficial relationship will continue. Inform them that a written letter will follow shortly.
Letter of Intent to Return
Dear (insert name of your superior),
As we begin preparations for offseason training programs and the planning of improvement of the team for next year, I am fully committed to my partnership with the school (team, organization) in continuing to put out the best product possible while improving the lives of our players not only on the court (field, arena) but off of it as well. As continuity is a direct key to success, I would hereby like to formally announce my return to the team next year.
Some of our best achievements from last year include: (list goals the team accomplished, positive elements from the season, how players improved, how coaches improved). With my proven system, I will continue to push the players to further maximize their abilities and bring our fans a spirit of enthusiasm that they deserve to enjoy.
While our success measured highly, some areas in which I see a need for improvement include: (list goals that were not accomplished, players who need extra motivation, frustrations of coaches, disappointments of fan base). The way I see us fixing these issues is (list what the team can do to improve).
Thank you again for the incredible opportunity you and the organization has bestowed on me. I treat this position with the utmost respect and confidence and look forward to our continued success.
All the best,
Coach
Letter to the Fans
Many times fans feel a disconnect with coaches and a short letter to them will go far.
Dear (name of team) fans,
Without your cheering, our team would not accomplish the incredible feats we were able to perform last year. Thanks for sticking by us through the tough times, and our continued success hinges on your continued dedication to seeing us to the next level.
Next year we plan on (list elements the team wants to improve upon).
As you will see, this plan will continue to move us forward in the direction of our ultimate goal, a championship. See you next season!
Coach
References
Writer Bio
Dmitry Rashnitsov is a writer based out of Fort Lauderdale. His work has appeared in the "Sun-Sentinel" newspaper, "South Florida Blade" newspaper, "Cape Coral Daily Breeze," "411 Magazine," "South Florida CEO Magazine" and the Examiner.com web platform. He has a bachelor's degree in journalism from the University of Arizona.