How Long Does It Take to Walk 26 Miles?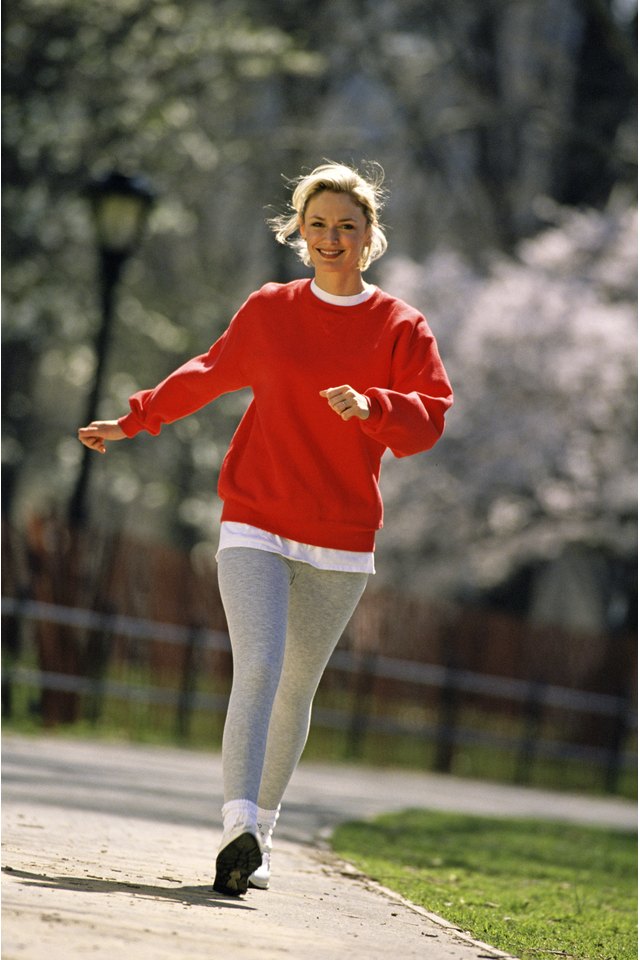 Walking 26 miles is an impressive feat that will take hours -- how many depends on your pace. Your height, weight, age and fitness, as well as the course terrain and surface type, all influence how fast you can go. If you are walking for a charity event or to complete a marathon -- in which case you'll go 26.2 miles -- plan on six to 13 hours of time on your feet.
Pace
A brisk pace, according to the Centers for Disease Control and Prevention, is 3 mph or faster. Assuming you consistently kept up this pace for the entire 26 miles, you would finish in eight hours and 40 minutes. Very fit walkers who go 3.5 to 4 mph would finish in 7:25 to 6:30. A near jogging pace of 4.5 mph would have you finish in 5:47. Go 2.5 mph, a rather slow pace, and you will finish the 26 miles in 13 hours.
Factors Affecting Pace
A technical trail or hilly course, such as traipsing through the streets of San Francisco, will slow down your pace. Your pace will also be affected by any load you carry, such as a heavy backpack when hiking. Overweight, unfit and older people tend to be slower as well.
Gear
Without the right gear and fuel, you'll be lucky to finish 26 miles in even 13 hours. Obtain a quality pair of shoes made specifically for walking. Purchase a size larger than usual to account for foot swelling during your walk. Opt for noncotton socks and test your clothes on long training walks to make sure they don't rub or chafe. Opt for breathable, wicking fabrics, especially if you are out in the heat. During your training, find a route that has access to water so you don't have to carry more than one bottle with you. You will probably need to take in a sports drink as well to replace any electrolytes you lose through sweat. Fuel up during your walk by carrying sports bars and chews, bagels, dried fruit or other portable, high-carbohydrate foods to provide you with energy.
Considerations
If you are hiking or walking 26 miles for a charity event, find out if you can break the walk up into two or more days to make it more manageable. If you are walking an official marathon, breaking up the distance is not an option. Check with event organizers before investing in a particular race; many races have a cutoff time due to traffic and volunteer considerations. For example, the Las Vegas Rock 'n' Roll marathon has a cutoff time of four hours and 30 minutes, so you cannot go slower than 5.8 mph and officially finish.
References
Writer Bio
Andrea Cespedes is a professionally trained chef who has focused studies in nutrition. With more than 20 years of experience in the fitness industry, she coaches cycling and running and teaches Pilates and yoga. She is an American Council on Exercise-certified personal trainer, RYT-200 and has degrees from Princeton and Columbia University.