IHSAA's Basketball Rules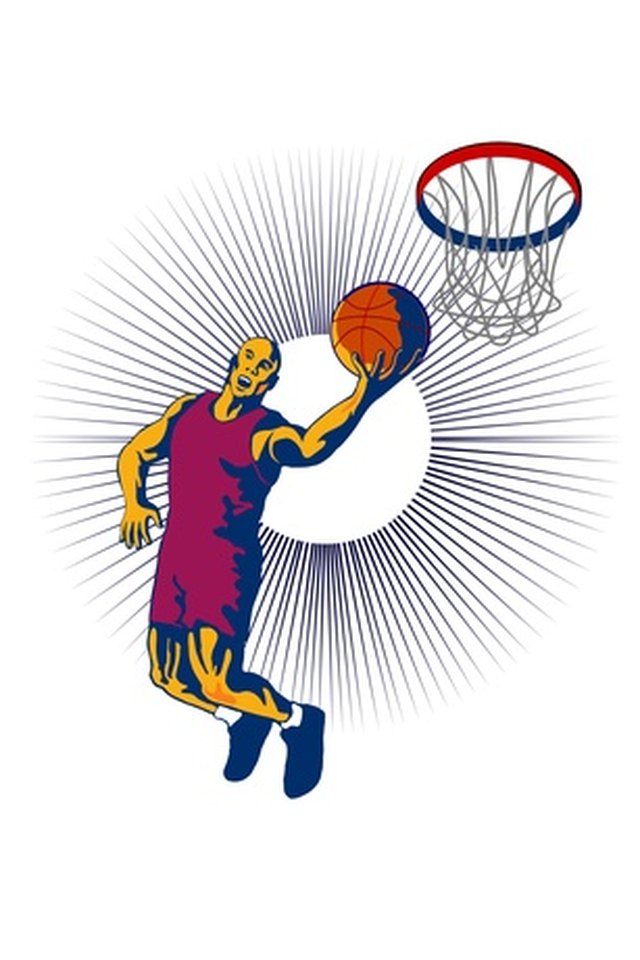 High school basketball is big in the state of Indiana, and the Indiana High School Athletic Association has the job of governing the sport in that state. The organization has extensive bylaws to govern the conduct of its member schools and it directs teams to the National Federation of State High School Athletic Association rule book for playing rules.
Practice Participation
The IHSAA bylaws mandate that high school athletes must participate in practice to be eligible to play in games. The rules state that a basketball player who misses five to 10 consecutive practice days must then attend four consecutive days of practice before playing in a game. State rules also bar high school teams from holding any organized activities on Sunday.
Coaches
IHSAA rules strongly recommend that high school basketball coaches in the state of Indiana be credentialed teachers at the school where they coach. Any school that wishes to hire an off-campus basketball coach must have the decision approved at the state level before proceeding.
Fouls
There are two types of fouls in high school basketball--personal fouls and technical fouls. An individual player is allowed five personal fouls in a game; if she picks up a fifth foul, she must sit out the remainder of that game. A foul committed on a player who is shooting the ball always earns that player two free throws, but non-shooting fouls result in the team bringing the ball in from the sideline. After a team has received six fouls, all subsequent fouls result in a free throw opportunity for its opponent. In this free throw opportunity, the shooter gets one shot and can earn a second shot if she makes the first free throw. Once a team picks up 10 fouls in a half, the opposition gets to shoot two free throws on every subsequent team foul in that half.
Technical fouls result in two free throws and possession of the ball for the other team. If a player receives two technical fouls in a game, he is disqualified for the rest of that contest.
Timing of Game
Both boys' and girls' high school games are played in eight-minute quarters with the clock stopping at each whistle. If there is a tie at the end of regulation time, four-minute overtime periods are used to determine the winner. There is a 35-second shot clock in high school basketball, meaning that a team has that long to shoot once it takes possession of the ball. A shot must hit the rim to reset the shot clock.
Outside Participation
High school basketball players in Indiana may not play on outside teams during the high school basketball season. They are also not able to take part in basketball camps while in season. During the off-season period, outside teams can have no more than three players from the same high school team on their roster at any given time.
References
"2009-2010 Basketball Rules Book;" National Federation of State High School Assocations; 2009
Writer Bio
Kurt Johnson began writing in 1995. He has a passion for sports and has spent more than 15 years as a coach. He is a sportswriter who has been published at Front Page Sports and in the "Sacramento Union." Johnson has a Bachelor of Arts in communications from Brigham Young University.