Obstacle Course Ideas for Adults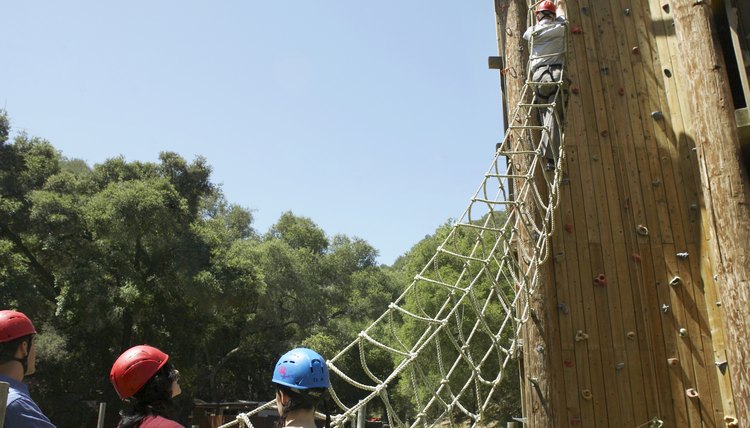 You can get fit with an obstacle course in your own backyard, matching the size to the space you have available. Obstacle courses can be tailored based upon your current physical fitness level, too, taking into account any medical restrictions. Rope, tires, wooden boards and hollow-tubed plastic equipment provide the basic framework for the course, where you can gain agility, speed and strength while conveniently working out at home.
Disability Courses
Sean Murphy/Digital Vision/Getty Images
Disabled participants who use wheelchairs can benefit from obstacle courses that give them cones to maneuver around and ropes to pull up on, as well as objects to push. Partner sight-disabled participants with a seeing person for safety. Increase sensitivity in participants without disabilities by having them borrow a wheelchair or by blindfolding them and providing a cane to use on the course. Choose a paved area for the obstacle course if you have participants in wheelchairs.
Military Course
Sean Murphy/Digital Vision/Getty Images
Create a military-styled obstacle course with a rope crossing over a muddy pit. Group tires on the ground for participants to step into as they follow the course. Add an A-frame wooden structure for climbing up and sliding down, as well as a well-placed uncooked egg or two in a tunnel-like crawl-through at the end of your course. Start participants off with some timed pushups or jumping jacks. The University of New Mexico has a similar course based upon the same mindset as the Army, using it to help build team spirit and encourage positive interaction.
Fit Females Course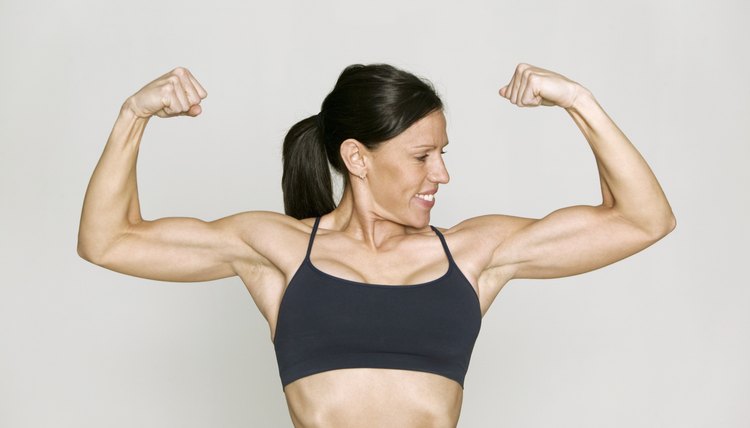 Sean Murphy/Digital Vision/Getty Images
Demi Moore set the bar high for female fitness in the movie G.I. Jane. Create a course that challenges other women to reach that same level of physical fitness. Place a declining board on the course for sit-ups. Install a pipe between two poles for pull-ups. Add notches to a rope every few inches and hang it from a sturdy tree limb for climbing. Create a bridge over a manmade pool of water with stepping stones placed large distances apart, replacing the need for leg lunges in a gym. And kick it all off with a required five-minute run in place.
Multi-Party Courses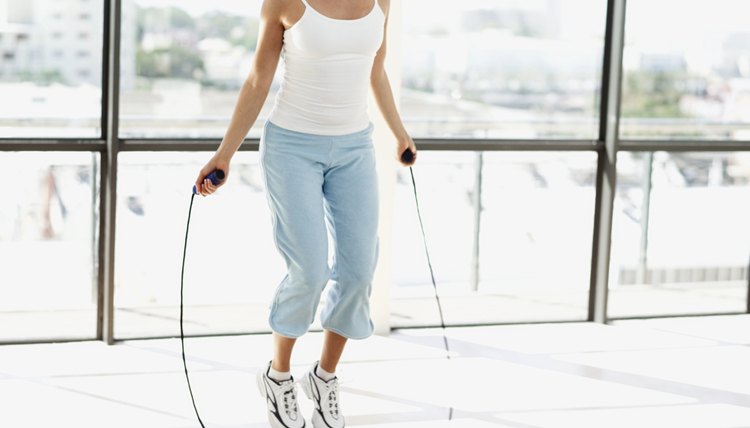 Sean Murphy/Digital Vision/Getty Images
Jump ropes can get everyone moving and hearts pumping. Create a climbing wall, too, for a challenge. Suspend a rope from the top for those who choose to go up that way. Erect a narrow wooden walk above the ground to test and strengthen balance.
References
Writer Bio
Holly Huntington's writing has been published online by eHow.