What does fact checked mean?
At SportsRec, we strive to deliver objective content that is accurate and up-to-date. Our team periodically reviews articles in order to ensure content quality. The sources cited below consist of evidence from peer-reviewed journals, prominent medical organizations, academic associations, and government data.
The information contained on this site is for informational purposes only, and should not be used as a substitute for the advice of a professional health care provider. Please check with the appropriate physician regarding health questions and concerns. Although we strive to deliver accurate and up-to-date information, no guarantee to that effect is made.
Most Popular Youth Sports in America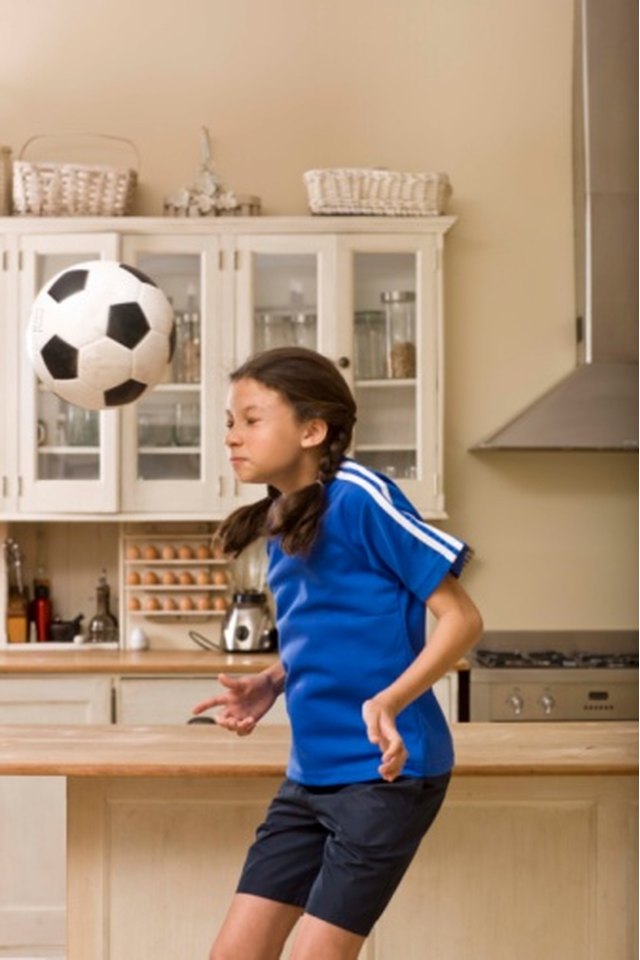 Youth in the United States remain physically active through participating in sports. Led by schools or independent organizations, sports are often played by groups of children at the same time. In America, some sports are more popular to play and spectate than others around the world.
Football
Football is the most popular youth sport in America for boys. According to Pop Warner, more than 250,000 boys participate in their youth football program. Additionally, more than 1 million boys participate in high school football, according to TN Soccer. Football is a team sport that permits two teams of up to 11 players on the field at the same time. Football is especially popular in certain regions of the United States including the South (Texas, Florida) and the West (California).
Basketball
Basketball is a popular sport for both girls and boys. According to the U.S. Census, more than 450,000 girls played school-sponsored basketball as of 2008, making it the most popular among girls. Basketball is the second most popular sport for boys with more than 500,000 participants as of 2008. The team sport involves two teams of five players that try to score points by shooting a ball through a basketball hoop. The team with the most points is declared the winner. Basketball is most popular in eastern and northern regions of the United States.
Track and Field
Track and Field is a popular sport among both high school boys and girls. The sport includes several field games and different types of running activities. A group of runners for example, may participate in 400 m and 200 m relays, while individual athletes may participate in the long jump, discus throw and the triple jump. According to the U.S. Census, more than 540,000 boys participates in Track and Field, while more than 440,000 girls participate, as of 2008.
Soccer
Soccer is another sport in which participation is high in both girls and boys. In school-led programs, more than 380,000 boys and 340,000 girls participate as of 2008, according to the U.S. Census. Two teams of 11 players compete to attempt to get a spherical ball into the other team's goal. The team that scores the most goals after a period of time is declared the winner. Although other sports are more popular in the United States, soccer is regarded as the most popular sport in the world in terms of participation and viewership.
References
Writer Bio
Derek King is an undergraduate student attending the University of Austin. King was editor-in-chief of his high school newspaper for four years. In addition to online instructional articles, he also creates content for the music and entertainment blog GetFreshKid.com.