What Is the Pro Skateboarder's Average Salary?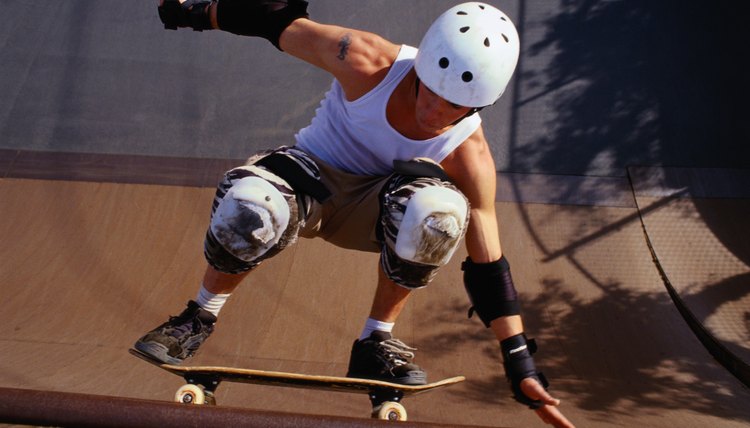 Skateboard contests are still not big-money opportunities compared to other professional sports, but with sponsorship and endorsement deals, top U.S. skaters bring in millions annually, according to a 2008 earnings survey of action sports stars done by Forbes magazine.
Average salary
Danielle Bostick, co-founder of World Cup Skateboarding, has said that a professional skateboarder can make "anywhere from $1,000 to $10,000 a month."
Tony Hawk
No longer skating competitively, the married father of four still maintains icon status among skateboarders, pulling in $12 million from his Tony Hawk brand, according to Forbes.
Shaun White
The red-haired wonder, who is also a gold-medal winning Olympic snowboarder, racked up $9 million in 2008, according to Forbes. His business empire includes a Target clothing line, a sponsorship deal with Burton Snowboards and Red Bull, and his own video game.
Ryan Sheckler
The 20-year-old skateboarding phenom and MTV reality show star turned pro at 13 years old and was earning $5 million a year by the time he turned 18. Sponsors include Plan B Skateboards and Oakley Eyewear.
Paul "P-Rod" Rodriguez Jr.
The son of comedic actor Paul Rodriguez has won several X-game titles, among other wins. He has his own Nike namesake sneaker and a sponsorship deal with Mountain Dew, among others. He brought in $2 million in 2008, according to Forbes.
Top purse
The Maloof Money Cup skateboard competition reportedly offers the biggest award--the top prizewinner takes home $100,000.
References
Writer Bio
Bonnie Eslinger has written stories that have been published in the San Jose Mercury News, Contra Costa Times and the Palo Alto Daily News where she also coordinated the newspaper's social media engagement. Her professional career also includes stints as an entertainment publicist and special event planner. She recently moved to the Greater Los Angeles Area.