About RAM Golf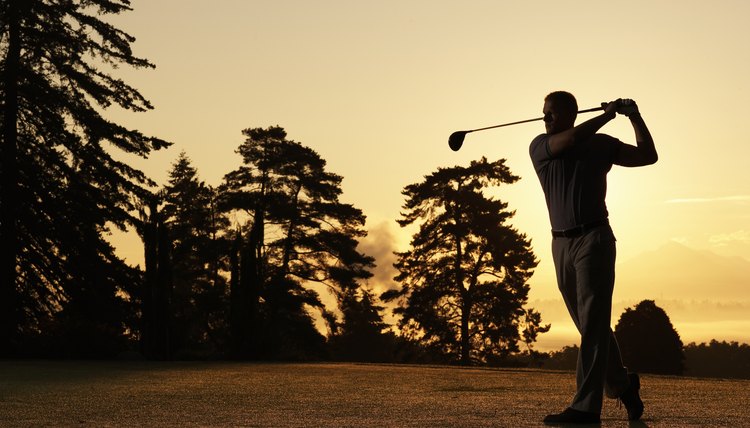 Jim Hansberger was in the factory of his family's Ram Golf when he noticed a stranger in an apron and goggles casually grinding a pitching wedge on a machine. The stranger was Tom Watson, winner of multiple grand slam titles, putting a finishing touch on his clubs. To have that close a relationship with one of the game's greats, Ram had to impress him with exceptional quality. "When I get a set of clubs (from Ram), I know they're always going to be exactly to my specs," Watson told the Chicago Tribune in 1998. That idea of a small company providing big service was the hallmark of Ram for so many years in its heyday.
The Origins
Ram Golf actually began as Sportman's Golf shortly after World War II when the Hansberger brothers -- Lyle, Al, Bob and Jim -- converted a tool and die that they owned on Chicago's west side. The shop had been making club components for another company, George MacGregor Golf, before MacGregor sold his company to the Hansbergers in 1947. As Sportsman's Golf, the company produced clubs under the brand names of Kroydon and Bristol. It wasn't until 1967 that the company changed its name to Ram Golf, reflecting a strategy that sought a simpler, bolder name to market on golf bags and club heads.
Cutting-Edge Developments
Under the Sportsman and Bristol brands, the company contracted with former PGA golfer and legendary putting guru George Low to design the Wizard 600, which Jack Nicklaus used in the prime of his career through the 1960s. It is a valuable golf collectible, with original putters valued at more than $25,000 in 2006. In 1968, Ram unveiled the Ram 3D, the first cut-proof Surlyn-covered golf ball. In later years, Ram would continue to be at the vanguard with some of the first forged cavity-back irons, Accubar weighting, frequency shaft fitting and lithium balls.
Sponsorships and Endorsements
In 1974, the Hansbergers sold Ram to the Colgate-Palmolive Company for $18 million. At that time, Colgate-Palmolive signed 50 pros to the endorsement roster, including Ray Floyd, Gary Player, Tom Watson and Nancy Lopez. When the Hansbergers bought back their company in 1980, dumping all of the endorsement contracts except for Watson's. Through the 1980s and into the 1990s, they would outfit PGA golfers such as Nick Price and Calvin Peete.
Transactions
In the 1990s, Ram split its company into the Ram Golf Club Company and Ram Tour Balls. While the manufacturing operations still exist in a Chicago suburb, the club unit was eventually sold to Tommy Armour, with Ram Tour Balls being purchased by TaylorMade. The four Hansbergers retired, while Al's son Gary founded Vulcan Golf in Chicago. The Ram Golf Company now only exists as a brand subsidiary of other corporations.
References
Writer Bio
A native of Pittsburgh, Steve Wozniak has worked as a humor writer, a sports writer, an editor and even scribbled a few ads for big-time clients back in the day. These days, he spends his time contributing to a number of websites, covering the occasional sports event, and penning the next great American novel. He studied communications and theater at University of Notre Dame.