History of Cannondale Bikes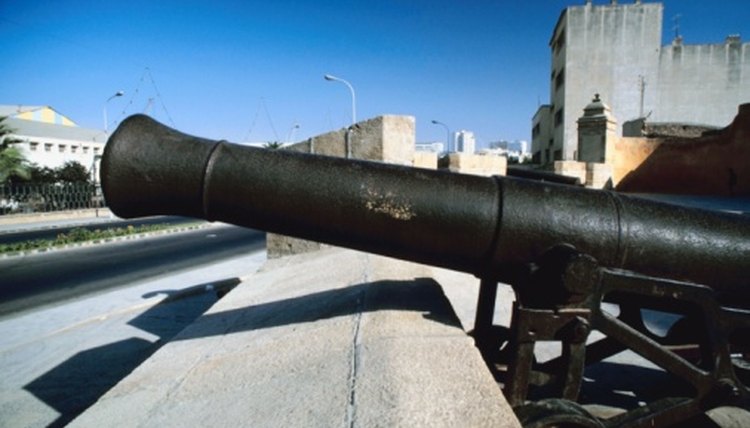 Cannondale is an American bicycle manufacturer that revolutionized bike design. The company does more than just design and produce bikes. Today, the manufacturer offers apparel and accessories just as innovative as the bikes that built their reputation. Cannondale claims to be the leading manufacturer of high-end cycles and the industry's most competitive designer. The history of Cannondale dates back to 1971.
In the Beginning
The Cannondale Company didn't start by making bicycles. In 1971, founder Joe Montgomery began with backpacks and trailers to transport bikes for camping. The company website reports the first manufacturing site was a loft above a pickle factory across from the old Cannon railroad line in Connecticut. Not far from the pay phone the company would use for ordering was a display cannon with the label "Dale." This was the beginning of the Cannondale Corporation. The company only made packs and apparel until 1983 when they introduce the first Cannondale bicycle.
Model ST500
The ST500 was the first Cannondale bike, launched in 1983, and it revolutionized the biking industry. ST500 has a welded frame that sits over aluminum tubes. This was the first time a manufacturer worked with TIB welding for bike design. The trend took and today many designers use aluminum to build their bike frames.
Mountain Bikes
Cannondale brought mountain bikes into the market in 1984. The SM500 featured the Shimano Deore XT drive frame and a Surgino Aero Tour crank, according to the Museum of Mountain Bike Art & Technology website. The first mountain bike from Cannondale provided BMX styling and a European sprung saddle. Cannondale mountain bikes are staples in world championship races and the cycling choice of two Olympic medalists.
Modern Cannondale
Cannondale Company has been a subsidiary of Dorel Industries. Cannondale no longer manufacturers bikes in the United States. In 2009, Dorel moved all manufacturing to Asia. Bicycle Retailer and Industry News reports that all Cannondale bikes now come from overseas. Today Cannondale produces all-aluminum, aluminum-carbon and all-carbon fiber bikes. They sponsor racing teams and get many design ideas from professional athletes. The company's mission is to create quality products with innovative designs that inspire cyclists around the world.
References
Writer Bio
Writing since 1999, Darla Ferrara is an award-winning author who specializes in health, diet, fitness and computer technology. She has been published in "Mezzo Magazine" and Diet Spotlight, as well as various online magazines. Ferrara studied biology and emergency medical technology at the University of Nebraska and Southeast Community College.