How to Remove Heat Press Numbers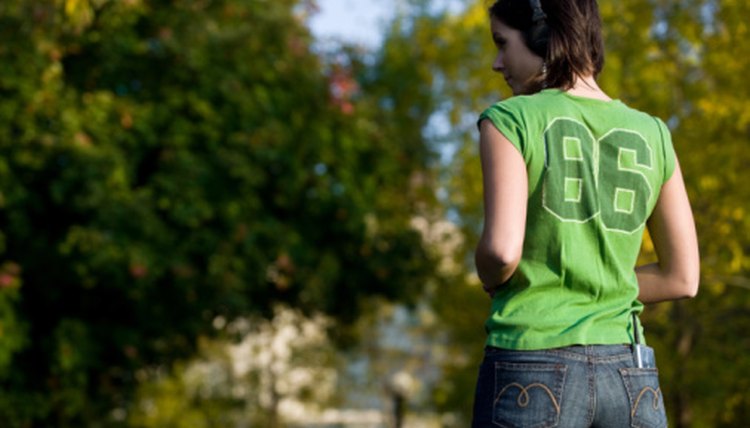 No matter if it is for your child's Little League team or to update a name or number on your favorite hockey jersey, there are times when you may need to remove numbers that have been heat pressed onto sports jerseys. This task is simple if you have Stahl's Letter Remover Solvent, although some older numbers may still take several applications to completely remove. As of 2011, there are no generics available on the market, although acetone may give you similar results on some fabrics.
Test the color-fastness of the jersey by applying a small amount of the solvent on the underside of the jersey in an inconspicuous place.
Dampen a white towel in the solvent, and rub it on the back of the number. Make sure to moisten the entire area. Do not worry about over-wetting the fabric.
Flip back to the front of the number, and begin to try to lift a corner or edge. After it has been soaked with solvent for 30 seconds to one minute, you should be able to peel the number away. If not, re-wet and try again.
References
Writer Bio
Leah Newman has been a professional writer since 1999, writing about fine arts both in print and online. She specializes in how-to articles covering DIY projects. Newman holds a Bachelor of Arts in English from the University of Georgia and a Graduate Certificate in Children's Literature from Pennsylvania State University.